Discover unique ideas for your next corporate family fun day!
A corporate family fun day, as the name implies, is an event organised by a company for the families of their staff. Most often with activities and entertainment tailored towards kids.
A family fun day is a great opportunity for companies to develop and foster employee relationships as well as show recognition for their hard work.
These events can be held throughout the year, the most popular time being either near Christmas or during the Summer.
In this article, you'll discover a list of ideas, all geared towards the same objective: making the day fun.
Let's get started!
Corporate family fun day ideas
They're called family fun days for a reason. Fun is key. Everything from the arrival, to the food and drinks, should be fun.
Catering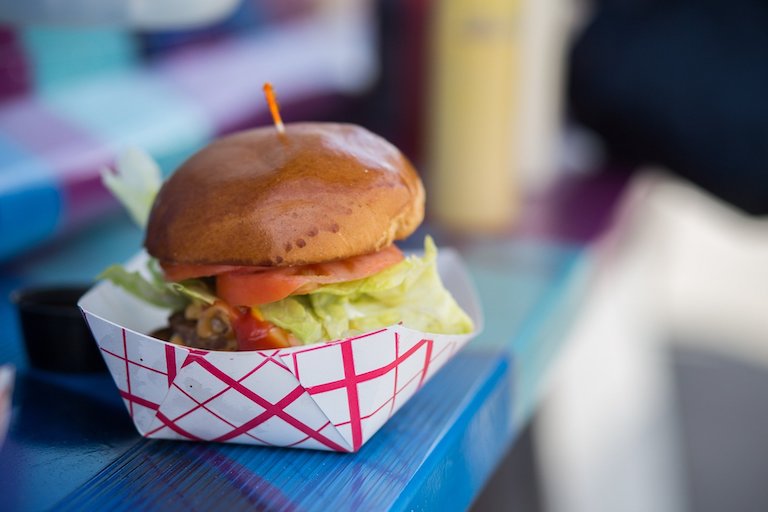 If your event is in a restaurant or a venue where you can order off the menu, then you can skip this section. Otherwise, when planning the food and drinks, choose options that kids will like without forgetting the fact that parents will also be eating.
Food buffet
This is the easiest to plan. It allows people to eat when they want. If your guests arrive at staggered times, it'll work in your favour. Check to see what your caterer usually offers. You can also find some fun kid's food party ideas in our separate article.
Food trucks
Food trucks come in all shapes and sizes (hot dogs, burgers, fish & chips, ice cream….). Just book a few for your event. As long as you have an outdoor space it'll work fine.
Barbecue
If you're hosting a Summer party, a barbecue is a must. It's easy to find caterers for them and it's guaranteed to be a hit with both your young and older guests. Check with the venue to see if it's something they offer. Otherwise, find a local caterer who does.
Candy Floss machine
For kids, this is a dream come true…. And parents will be delighted when they're "forced" to finish what the kids don't eat. As a bonus, they make for great pictures.
Candy Skewers
Another easy win. You should be able to make these fairly easily or find a local supplier to make them.
Waffle & Crepes stand
Just like the barbecue, this will be very popular with everyone. Depending on the venue, you might need to be outside in order have them made "on the spot".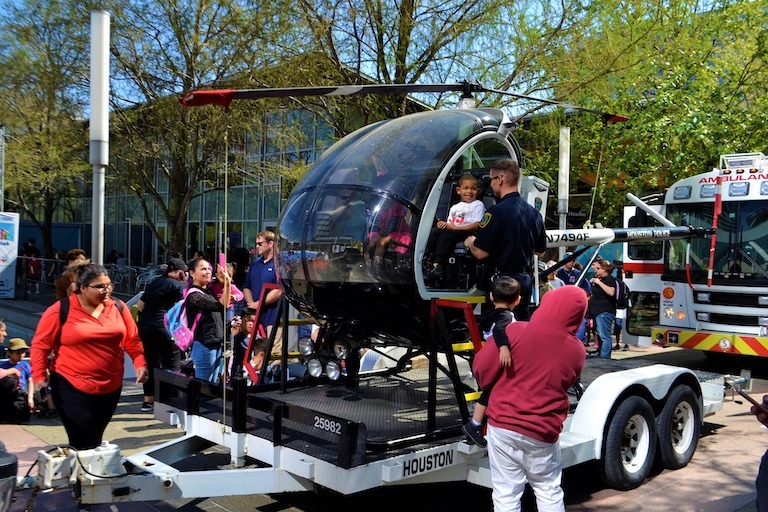 Entertainment
The entertainment is mostly for kids. While the parents are busy chatting, they can run wild.
Bouncy castles
A staple of any family fun day. Even in winter, kids are very happy to bounce around. Make sure your venue has the required space and access to electricity.
Stilt walkers
Book giants to walk among you. This is a great form of entertainment to set the general atmosphere. Depending on the time of year, you can ask the stilt walkers to wear themed costumes. For example elf costumes around Christmas.
Santa Claus
Get Santa to arrive ringing his bell, talk to all the kids (and Adults), check his 'Naughty & Nice' list before giving out some presents. Remember if you have a large event, plan enough time for all the kids to get a chance to talk to him.
To cut down on the waiting time consider booking multiple Santas for the occasion (apparently he clones himself…).
Magicians
Magic is a great way to entertain both the kids and the adults alike. We've dedicated an entire article on the topic of hiring magicians.
There are two formats that are best suited to family fun days. Either a magic show which is generally 40 min to 1 hour, or mix-and-mingle magic where the magician strolls among your guests, entertaining them small groups at a time.
Clowns
Slapstick comedy is universal which is why clowns always go down a storm with younger kids. You can book 40 min+ shows to entertain the kids and have them howling with laughter.
Balloon modellers
Balloon modellers are magical for younger kids; lining up to get their dream design. Just beware, the balloon will eventually pop or go missing!
Face painters
Face painters are great for all ages… although most parents are too self-aware to get themselves painted!
DJ & Disco party
Hiring a DJ is great for both kids and adults alike. Book an entertainer to get all the kids to dance to different moves and play various music games. It will put a smile on everyone's face.
Office tours
If your company happens to be "exciting" from a kids perspective (fire brigade, police department…) don't pass on the opportunity to do a company tour. It's real magic for kids!
Carnival games
Book or organise carnival games for the kids (and parents) to play. Giving them the chance to win a prize.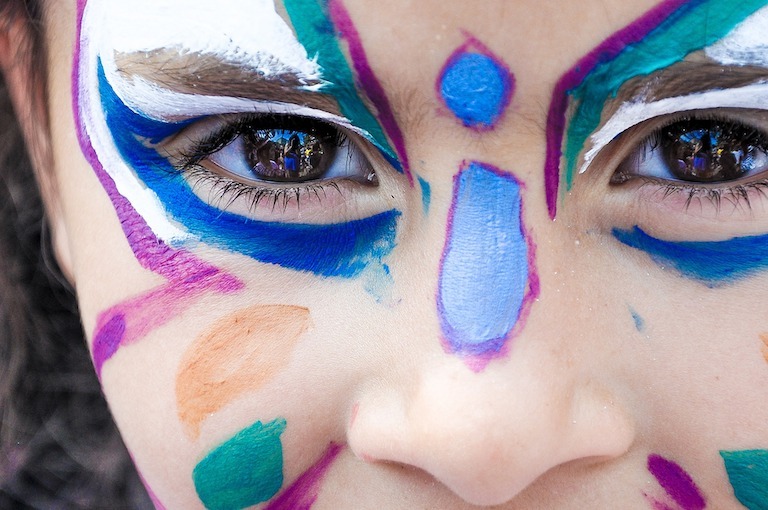 Give Aways
Goody bags
Goody bags have become a kids party staple. They're small bags filled with goodies that kids get to bring home.
Pro-tip: If only a few of your employees have kids, give the goody bags to the kids as they arrive. It's a great way to keep them entertained on the day.
Presents
This mostly applies to Christmas events. Giving small presents for the kids to take home will be highly appreciated. This can be something simple like a colouring book.
Candy
Again this is a no brainer. If your event is in December, finding Christmas themed candy is easy.
Swag
Branded giveaway items (for example, sunglasses, bags, USB keys, pins, pens, […]) are commonly referred to as Swag. This is a great giveaway for adults and teenagers. You can find companies online who will print this merchandise for you.
About PartyWizz
We hope you have a great family day filled with fun.
If you're based in Ireland, and you want to book entertainers, check out our website. PartyWizz enables you to easily book the finest entertainment online. We pride ourselves in only partnering with the best entertainers in the area.
We know that planning a family fun day can be a lot of work so feel free to get in contact if you want some help or advice.