It's that time of the year again…
The sun is shining, vacation time is approaching, and everyone is in a good mood!
Even with an on-going pandemic, Summer has a way of cheering us up and lifting our spirits, right? 
As an employer, you may be thinking, how can I say thank you to all my wonderful employees and plan something fun for an office party this summer?
Well, luckily for you, we're here to help!
It's our mission to help you plan the BEST events.
In this article, we're talking about summer office parties…
Now, whether you are back in the office, or still working from home, these ideas are flexible for everyone!
So, let's begin, shall we?
We all know that summer is a great chance to get outdoors.
That's why, our first idea is a BBQ…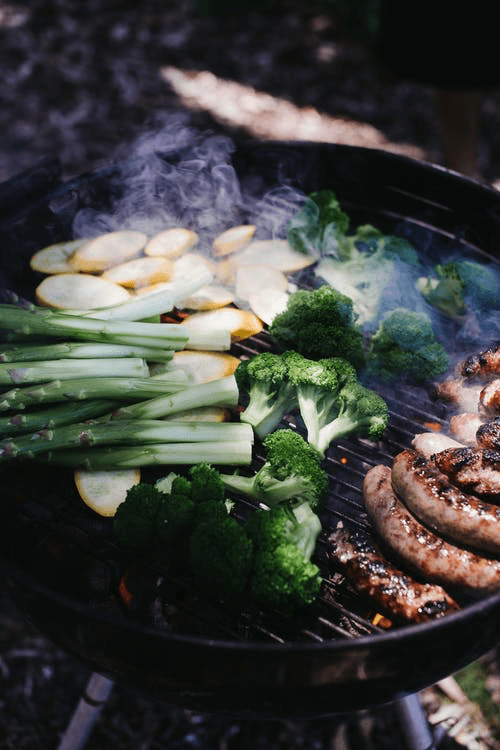 1. BBQ Office Party
This will be a guaranteed hit with your colleagues.
Everyone loves getting dressed up, and eating some delicious burgers right off the grill…
It's a perfect way to kick off the summer and revel in the lovely weather!
If your colleagues are comfortable meeting up in an open space, or if they're lucky enough to have the vaccine, then this will be a good occasion to get together.
Especially, if you haven't seen people from work in a while!
2. Virtual Game Night Party
This one is ideal for people still working from home, or for those employees who can't travel somewhere for a party…
A virtual game night means no one needs to miss out on bonding with their colleagues.
Plus, you can participate from the comfort of your own home and you don't need to worry about buying a new dress, or shirt, for the summer office party!
It's relaxed and fun.
3. Virtual Cocktail Party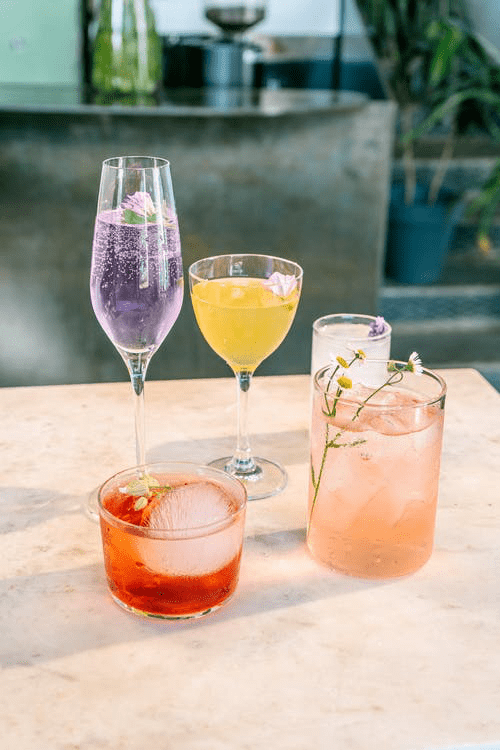 A lot of people are missing the traditional work "happy hours", those Friday nights spent in the pub down from the office, or going for a Saturday night drink with friends from work…
The pandemic has changed a lot of our working lives, and that's been hard.
Especially, if you're social and like to make friends with the people you work with (ideally, over a glass of wine or two!)
Well, who says the pandemic needs to prevent us from socialising over drinks? In fact, why not throw a big cocktail party online!
Things might have changed with the pandemic, but that just means we need to get more creative.
Even with happy hour traditions!
4. Roof Top Drinks Party
Another way to get back the happy hour feeling with your colleagues is to find a roof top bar where you can all meet up and chat over drinks.
It's a good alternative for people who are still a bit apprehensive about meeting up in groups, and it allows everyone to get to know each other better over a causal drink…
It's also nice to be in the fresh air during the warm summer days!
5. Outdoor Cinema Party
Summer isn't only the time for drinks, but it's also the time for lazing around in your comfy clothes and watching some of your favourite movies.
After months of hard work, especially during such stressful times, your colleagues deserve some down time…
And, seeing that drinking isn't for everyone, why not go to an outdoor cinema? And, if there isn't one, why not create one in an open space?
Just like we said, this is the time to get creative!
6. Office Party Olympics
However, if you're looking for something a little more active, then we have you covered!
Hosting an office party Olympics is SO much fun!
It gets everyone involved and it helps the office build on their team working skills!
7. Office Party Mini-Golf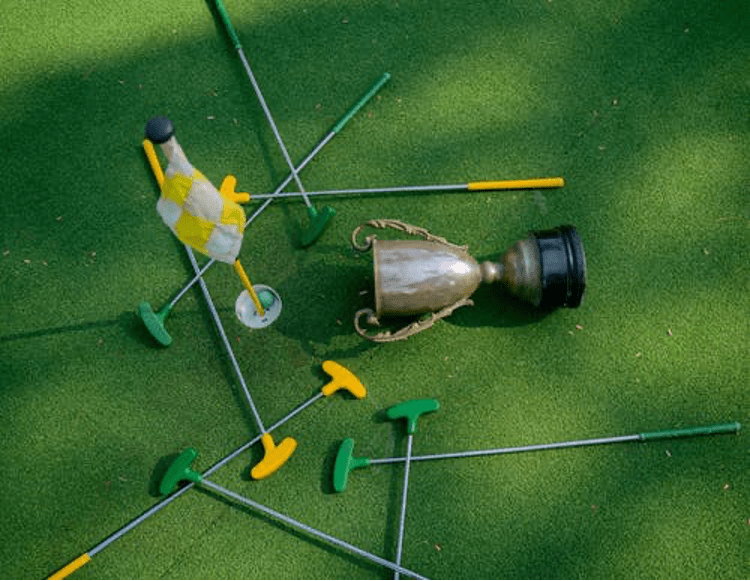 Although, not everyone enjoys running around outside in the summer heat…
In fact, some people hate it. That's why it's good to have options for everyone.
At PartyWizz, we want everyone to feel accommodated for, so mini-golf is another great option for an active party…
Plus, who doesn't love mini-golf?
8. Garden Office Party 
If you're lucky enough to be able to host a lot of people in your garden, then it's a wonderful way to celebrate summer with your work colleagues!
It's cosy and you can even have a BBQ!
The pandemic has made it tricky for big groups to meet in public, but it's possible to have a garden party. In particular, if you're a small business and you can to have a little meet up in the comfort of your own home.
9. Beach Office Party 
Another amazing idea for a summer office party is going to the beach!
If everyone brings a different type of food, you can even make a picnic out of it!
Summer is beach time, so make the most of it and get down to the sea…
Office party planning tips
Now, we've covered some ideas for summer office parties, we wanted to give you a checklist to help you with the planning side of things.
It's not easy hosting an office party, especially if there are a lot of employees!
So, we want to make sure you're fully prepared.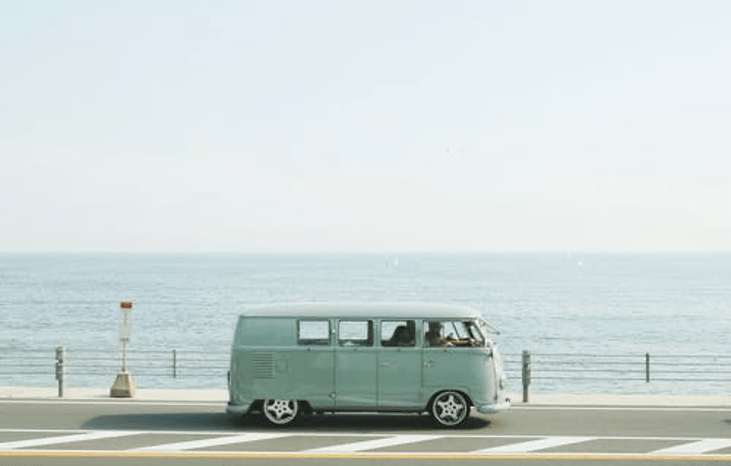 1. Budget Plan
You need to make sure you know EXACTLY how much money you can spend on the party, because that will determine the theme and everything else involved in the planning process.
2. Form A Committee
Every party planner needs a little help. So, it's important to create a group of party planners who are in charge of different aspects of the party…
Like, drinks, food, music, etc.
You don't need to do it all yourself!
3. Plan Entertainment
This is one is probably the most important one.
Parties NEED entertainment! You can't rely on guests to just entertain themselves, it's good to have some ideas, such as photo booths, games, etc.
4. Social Media
Nowadays, people share a lot on social media. But, not all of it is good…
It's worthwhile checking that everyone is respectful about their social media posts, after all it's an office party and we don't want your business to be affected negatively!
That's the end of our summer office party blog post, and we hope it's given you some inspiration!
Enjoy party planning, and see you soon for more PartyWizz tips and tricks for event planning!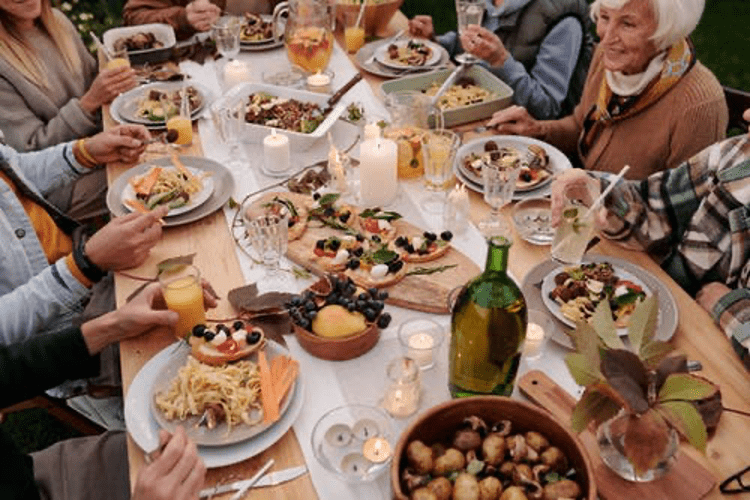 For more summer office party ideas click here…
That's a Wrap
We hope you have an amazing office summer party. Remember attendance and entertainment are the two main determinants of a great event.
If you enjoyed this content and you want to read more, consider subscribing to the blog!
At PartyWizz, we specialise in providing the best professional corporate entertainment. If you're based in Ireland and you're looking for corporate entertainment, please get in touch. We'd love to help!