Getting married is one of the most magical times of your life. The memories you make on the day will last forever, so you want to make sure that everything is perfect…
However, you also want your wedding to be memorable. Did you know that people go to two weddings a year on average? And, there are an estimated 141 people at each ceremony?
That means you need a spectacular wedding theme so everyone will remember your special day!
Plus, designing a theme for your big day makes the process of planning a lot more enjoyable. You can distract yourself from the stress of guest invites, catering plans, and dress fitting by picking fun details for your table and browsing for colourful decor.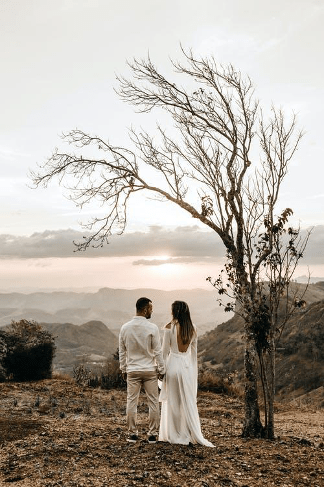 5 Magical Wedding Themes
First, let's talk about the most popular wedding themes so you can decide which one fits your style and personality. Depending on your location, your options could be more limited. Therefore, having a few options will give you more flexibility when making your choice.
1.  Fairy Tale Wedding 
When most people think of weddings, they have the image of sparkly dress with beautiful decorations and glistening lights hanging across the ceiling…
Weddings have always been about creating magic and forgetting about reality for a day. What's better than creating your own fairy tale for your wedding?
Do you have a dream dress in mind? Did you picture what your wedding would look like when you were a child?
Just because we all get older and have more responsibilities, that doesn't mean that we can't live out our fairy tale dream. To achieve this wedding theme you need to find the right location. For this style of wedding, a castle would be ideal.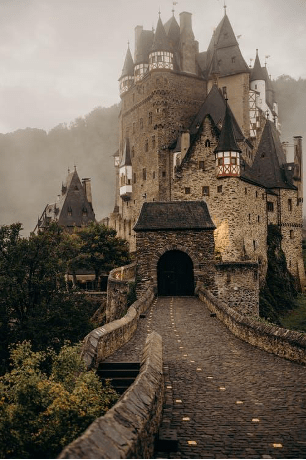 As well as locations, there are also other elements you need to consider. Here is a list of tips to create a wonderful fairy tale wedding:
Garden
Horses
Fairy lights
Candles
Lanterns
Pastel colours
Rose gold decorations
Crystal tableware
2. Classic Wedding 
Of course, wedding themes don't need to be over the top. If you still want to keep the elegance and grace of a classic wedding, then why not make it a theme?
For example, you can pick a vintage dress and invitations. However, to achieve a consistent theme you want to make sure that all the other elements match up. Plus, a classic wedding can work at any time of year so you don't need to worry about picking a seasonal date!
You need to consider the following elements if you decide on a classic wedding:
Grey, black, ivory, and beige colour tones
Fine China tableware
Pearls
Lace details
Roses
A simple cake with only flower topping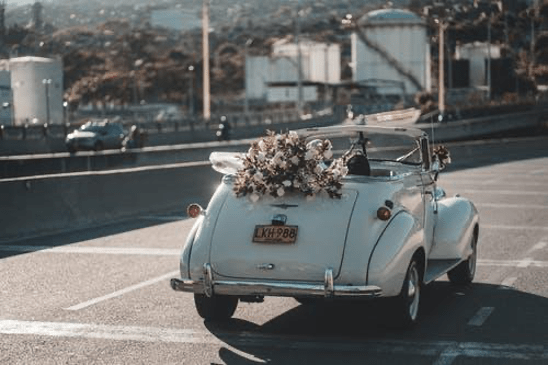 3.  Bohemian Wedding 
Unlike classic weddings, a bohemian theme is better suited for a couple who like to do things their own way…
This is the perfect option for people who want a wholesome, cosy atmosphere at their wedding. A theme like this allows creating colourful decorations and whimsical touches to the day.
But, how can you create a bohemian theme?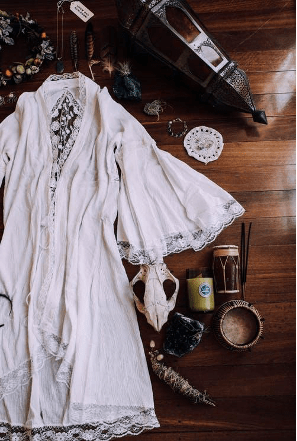 This is what you need:
Flower crowns
Dream catchers
Bohemian rugs
Floral table decorations
Books
Ideally, you should also say your vows in a natural environment as this will set the tone for the day and create a welcoming atmosphere.
4.  Modern Wedding
This theme is for the modern, trendy couple who like all things modern. Even though a wedding is a traditional ceremony, that shouldn't prevent you from modernising the event. A lot of people are choosing a modern wedding theme as it involves minimalist designs and simple details.
A great way to make the space more modern is to include mirrors, contrasting colours, and textures. In addition to this, it looks amazing in photographs!
To achieve a modern theme, include these details:
Mismatched bridesmaid dresses
Minimalist wedding dress/ suit
Simple invites
Plain backdrop
Green centrepieces
Monochrome colours
Ghost chairs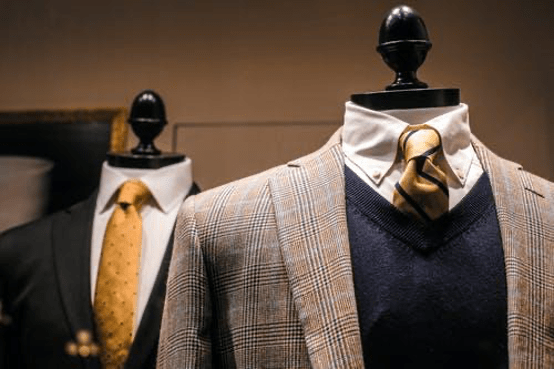 5. Romantic Wedding
Ultimately, your wedding day is about celebrating your love with your family and friends. Therefore, why not make the day all about romance?
If you're struggling to come up with a theme but you want something that will make the day stand out and feel more unique, then this could be the best option. It's simple, easy, and guaranteed to look beautiful!
All you need to make a romantic theme is the following elements:
Soft hues
Gentle lighting
Lots of flowers
Pink, yellow, white, and purple colour scheme
Love themed desserts
Heart-shaped decorations
The key to being successful with this theme is making sure everything is soft, light, and sweet. As long as you do that, this wedding theme will be a hit!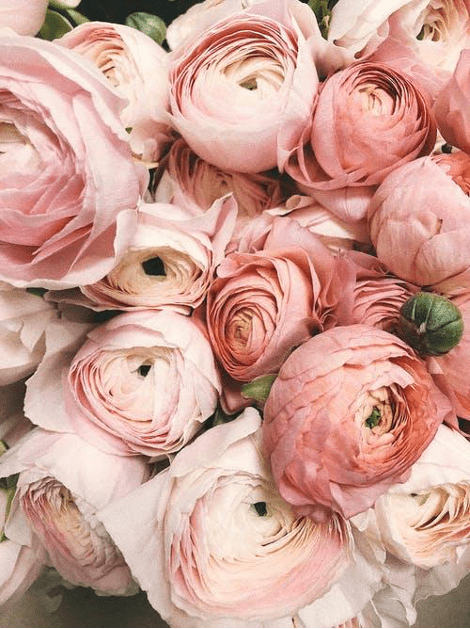 Other Wedding Theme Details
Once you've decided on your wedding theme, you want to ensure your guests know in advance so they can choose an outfit that best fits the theme.
As well as this, you want to consider how to involve your guests in the theme. One of the best ways to do this is by creating a photobooth with appropriate props. Alternatively, you can leave a polaroid camera on each table and everyone can take a photo. Then, you can make them into a collage!
Not only are memories important, but the meal plan is everything. You can make it more exciting by creating themed names for each dish, or specially designed cocktails that will inspire your guests to get in the wedding theme mood.
Plan Your Dream Day With the Best Entertainment
The only other aspect of your wedding day you have to consider is entertainment. Thankfully, PartyWizz offers amazing entertainment so that's one less thing to worry about in the planning process.
Entertainment is an important part of the celebration and allows people to have fun, relax, and mingle with other guests. So, you need to make it a priority.
No matter if you're looking for a magician, DJ, photographer, or singer PartyWizz has everything you need. Take a look to find out more and start planning your special day!