Getting married is a wonderful occasion to celebrate your love with close friends and family. However, the planning process can be a little stressful as you have to pick the right date, and time when everyone can attend…
Most people choose a weekend day as their guests have time off work and venues offer special deals for those dates. It has been common for a long time, but since the pandemic started the way we view events has changed. 
We have had to adapt to different government regulations, get tested, or prove vaccination to enter. It has become more complicated than ever before.
That being said, weekday weddings are becoming increasingly more popular as people start to find alternative solutions to the new normal and event planning is following. You can find lots of incredible venues for weekday weddings that you might have missed before!
In this article, we'll talk about the main reasons to choose a weekday wedding and go over a few things to look out for if you decide to go with this option.
First, let's discuss why getting married during the week is the best choice for your big day…
Benefits of a Weekday Wedding
Besides being able to choose from a wider variety of venues since most are booked up for the weekends, there are many more reasons why you should decide to tie the knot during the week.
1. Less Waiting Time
When you get engaged you can't wait to make it official. You start buying bridal magazines, planning the cake, and choosing beautiful invites to send out to guests. But, then, once all the excitement of planning is over you have to wait months before the big day arrives.
If you do not get married at the weekend you will most likely be able to get married sooner. Instead of booking a date well in advance for a Saturday or Sunday during peak season, you can pick a time that is not too far away and start married life even sooner!
It sounds perfect, right?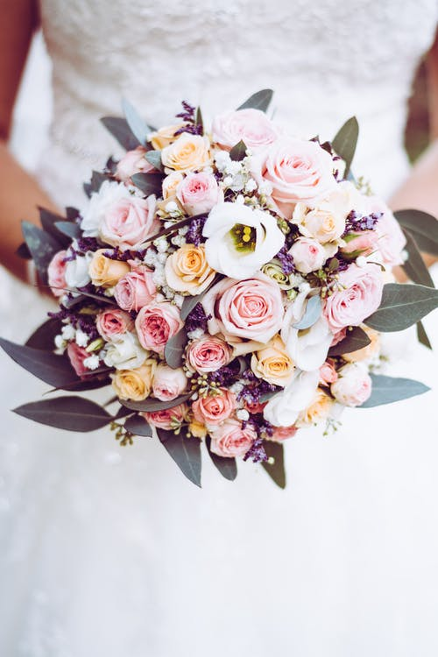 2. Intimate 
Of course, one major reason why people do not want to get married during the week is that some people may not be able to attend due to work commitments and other circumstances. That being said, there is a huge advantage to choosing a weekday. You can make your wedding more intimate.
There is less pressure to invite lots of people, and you can carefully choose guests that you are close with and mean a lot to you. That way, it will be more special and relaxed for everyone.
3. Save Money 
As well all know planning a wedding is very expensive. It can take years to save up for everything you need and some people even go into debt just to make sure it all goes smoothly. The good news is when you pick a time during a week the reservation rates will be much lower.
If you save money on your wedding day, you will be able to spend more on your honeymoon! Why not spend your savings on a luxury holiday for just the two of you?
Plus, suppliers such as catering and event planning may also offer discounted prices during the week so you can save even more money!
4. Benefits for Your Guests
Even though weddings can be costly for the married couple, they can also be expensive for your guests. Especially, if you need to travel for a wedding and book a night in a hotel. This can make it difficult for people to attend and harder for them to be part of your special day.
Just as venues offer lower rates, so do hotels during the week. The best day for hotel bookings is a Sunday evening as this is the least popular time to travel. So, you could have a Monday wedding and everyone you love can be there!
5. Enjoy the Day for Longer
Normally weekend weddings need to be short as you only have a small amount of time to host the event before people need to leave again. However, weekday weddings give you more time to extend the celebration.
Ideally, you could choose a time towards the end of the week and plan something over two or three days. You can organize an evening dinner before, or a brunch the day after to say thank you to everyone for coming.
Not only this, but you can even go on honeymoon during the week which will also be cheaper than the weekend!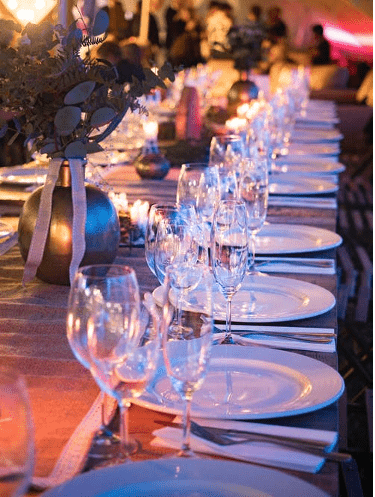 Things to Look Out for With Weekday Weddings
Most people are used to weekend weddings so choosing a weekday wedding might come with a few problems if people are not expecting it. Although, as long as you know about them in advance, you can make sure everyone is happy and you can enjoy your wedding day!
So, what do you need to look out for with weekday weddings?
1. Less RSVPS
First, you need to anticipate the fact that not everyone will show up. The main reason is that most people cannot get time off work. To avoid this, you should inform people well in advance so they can save the date.
2. Evening Ceremony 
If you are worried about guests not being able to make your wedding during the week, you can schedule the ceremony for the evening so they do not need to miss a whole day. That way, more people can come after work or travel in the afternoon before rush hour.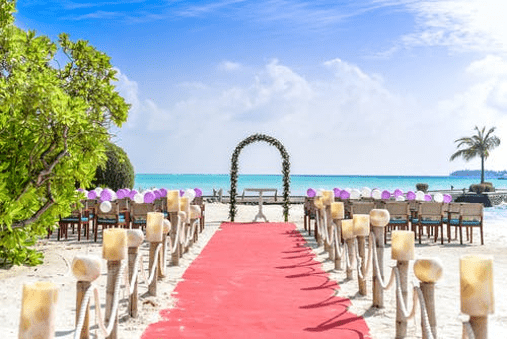 Take a Chance and Choose a Weekday Wedding!
Although it might appear that weekday weddings cause more problems, in fact, that is not true. You get to spend more quality time with your guests if you choose a quieter day when people are not stressed with other weekend plans, or rushing to get home. 
Weddings are magical and you deserve the best day to celebrate this new phase in your life. The most important thing is you pick a time that suits your situation and also allows you to invite your loved ones.
Ultimately, if you are stressed about waiting too long for your wedding, or you want to save some money, then a weekday wedding is for you! 
If you're based in Ireland and you're interested in booking a wedding entertainer or service provider, check out the PartyWizz platform. We're proud to be partnering with the best wedding entertainers and wedding service providers. 
The whole process is automated which allows you to make a booking online in seconds.