If, like many of us, you are stuck for ideas on how to throw a birthday party during the pandemic, then don't worry! You're definitely not the only one…
The pandemic has taken us all by surprise and forced us to adapt to new socialising rules, limited events, and cut back on big parties full of family and friends. There's no doubt it's been hard, really hard.
But that doesn't mean we can't make a special day for our little ones. In fact, it's even MORE reason to go all out and throw a magical birthday party!
However, the question is, how do you throw a party in this new virtual, socially distanced world?
Well, we have a few wonderful ways to spread some birthday sparkle and make your child smile on their big day!
Here are some ideas to help you navigate this unfamiliar time and still keep the birthday magic alive…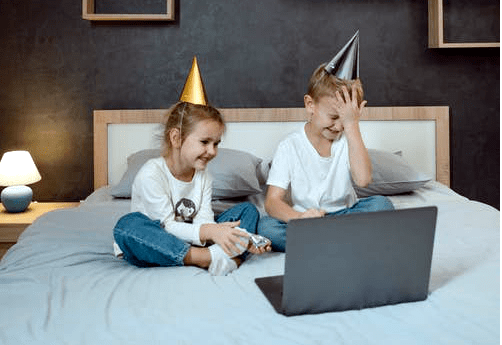 How to make the MOST of technology with virtual parties
1. Magical Zoom Party
I'm sure you're used to hearing the word "Zoom" in your everyday lives.
We spend our workdays video chatting with colleagues on Zoom, organising meetings on Zoom, and connecting with relatives over Zoom…
We're constantly on screens. But is that so bad?! If we didn't have these platforms, we wouldn't be able to keep in contact with family and friends during these isolating lockdowns.
So, why not celebrate Zoom and throw a special Zoom Party! We already talked about a few in our article about zoom parties for kids.
Technology is a magical tool. You can create a spectacular illusion with a fancy background. You can virtually invite your friends to the party. And, most importantly, it allows everyone in your life to be part of your kids' birthday from a distance!
If you need help with the magic part, then we have just the thing! Or should we see people…
Here are a couple of our fantastic magicians that offer their special powers virtually.
2. Socially Distanced Disco
When was the last time you had a good dance? I mean, really let go and boogie…
If, like most people during the pandemic, you've become a bit stiff from all the sitting and crave a bit of fun movement, then we have just the idea!
Plus, your child will absolutely love to run around and twirl in their party outfits with you!
Dancing makes people happy.
Our performer, Emma Slowe, will help get the family moving and grooving all day and night! 
You can book a virtual disco party directly through PartyWizz.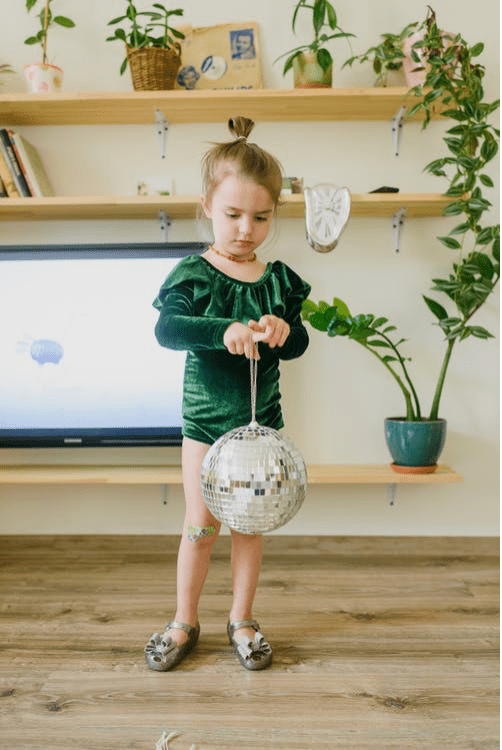 3. Birthday Yoga
For those of you who want even more movement than dancing…
You can always have a birthday yoga party! Everybody loves to throw their shoes off, get comfy, and stretch across a mat!
Children love it. They can jump, stretch, do handstands, and just be FREE!
Birthday yoga is perfect for those energetic little ones who have some energy to run off and enjoy moving their bodies.
Blue Skies Kids Yoga can create some extra special yoga fun with their virtual packages found here.
4. Virtual Slumber Party and Movie Marathon
We all remember those days staying up late at a friend's house, eating chocolate, watching movies, and feeling exhausted the next day…
They were special times. And, we don't want your child to miss out! Pandemic, or not, slumber parties are charming ways to create some excitement on their birthday!
Thankfully, we live in a time where online streaming services exist. We have streaming services like Hulu, Netflix, and Disney+ which allow multiple people to view a movie at once…
It's really like magic. So, why not have a slumber party on Zoom with friends and connect for a movie marathon?
It's just great for a cosy, low maintenance celebration that will give your child the BEST virtual birthday party this year!
We have the perfect entertainer for the slumber party part of the celebration. The PartyWizz entertainers offer a whole bunch of different party packages.
So, sit back and let us take care of the entertainment…
All you have to do is pick the movie!
But the entertainment packages don't end there…
Here at PartyWizz we have a whole variety of different performers that suit your every need. Just have a browse over at our entertainment page.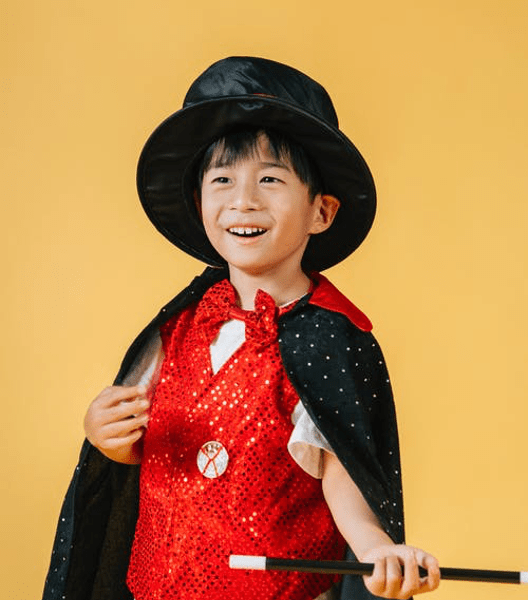 The best ways to plan a decorative and distanced party
5. A Big, Birthday Parade
Now we've given you some virtual ideas, we also have some real-life alternatives…
It might seem easy and more convenient to host a Zoom party, but we wanted to give you all the options so you can find the BEST one for you!
We all know what a parade is, when you gather on the streets and look at banners while performers walk up and down the streets…
But, have you ever thought of throwing a birthday parade? Getting all the guests together in cars in a park or parking lot, and make the main performance all about your child's birthday!
It's a unique way to create the same energetic feeling of a normal parade, but just for your little one. And, everyone can get involved!
Check out MommyPoppins to see how others have created a birthday parade for their children's birthday.
6. YES day!
Every child dreams of being able to do whatever they want.
Whether that be, eating ice cream for breakfast, staying in their pyjamas all day, or staying up all night…
But parents get in the way.
During all this pandemic chaos, it's important to create a family routine and structure when the world is upside down…
However, it gets tiring for you and your child. So, for one day only you have to say YES to anything they ask!
This one will make your child ecstatic and let's be honest, even us adults want to break the rules every so often, right?
Have a YES day and be a big kid with your child!
We hope these ideas on hosting a kid's birthday party during the pandemic give you some inspiration, and make you see the magic in these uncertain times.
Happy planning!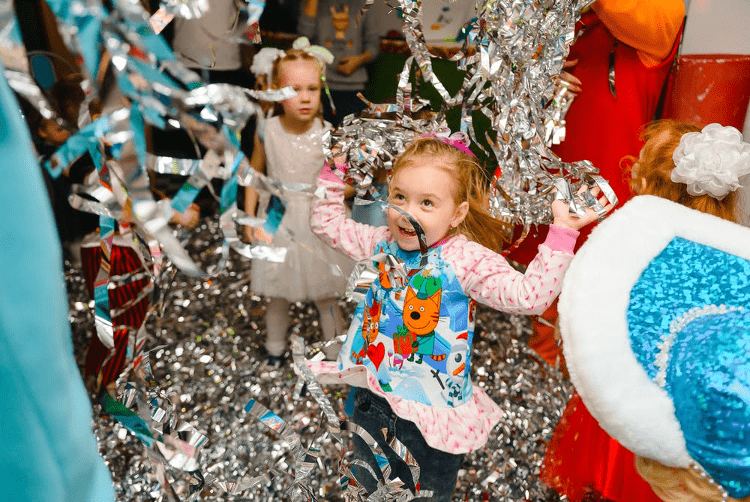 That's a wrap
At PartyWizz, our mission is all about helping people create fabulous parties with the minimum amount of time and stress.
We pride ourselves in working with the best entertainers in each category – magicians, face painters, balloon modellers, princess parties, arts and crafts and more.