When you attend an event with your family and friends you are preoccupied with entertainment, food, and preparing in advance for the occasion. But, do you ever think about how to entertain the kids at the event? 
Sometimes, it can be hard to remember how little ones view events. For them, the event isn't about budget planning and organizing table decorations…
It's about having fun! And, every kid wants to have something to keep them busy. In the modern world when more and more children are getting iPhones at an early age it can be tricky getting them to focus on anything that isn't a screen in front of them.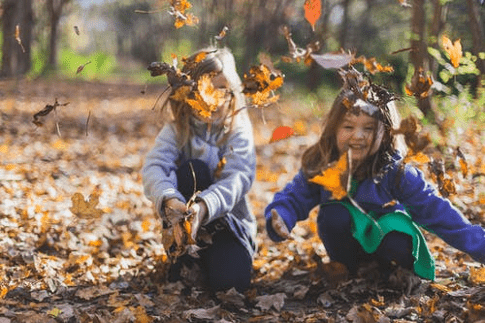 That's why activity packs are still a time-tested way to keep your kids happy while you enjoy a special event. Now, you might be thinking, what do you put in an activity pack? Is there a guide to filling a pack of exciting activities for kids?
No matter if you're an experienced parent, just had a newborn, or looking for ideas for a friend you'll find everything you need in this article. So, let's begin with answering the question, "why do children need activity packs?"…
Why It's Important to Have Activity Packs
There are so many ways that children can become bored when out on a trip or attending an event and adults can be stuck for ideas. Especially, if you are surrounded by other parents, friends, and family who are all trying to spend time together.
Even though we love our little ones, it's essential that they have their own activity pack when you are going to large gatherings. So, why do children need to keep busy?
1. Make Friends
Activity packs are great for children to keep themselves entertained, but they are also amazing for other children too. Most of the time when we take our kids to an event there are other children there as well. So, why not involve others in activities?
If your child likes to draw in their free time then you should definitely include some art supplies for them. If there's a pack of colouring pencils then other kids can use them as well.
You can also include other things to share such as games, toys, and puzzles…
Anything that can be played in groups!
2. Confidence
Depending on the personality of your child, they might feel shy in public settings where there are lots of people. Having an activity pack gives children something to ease their anxiety and also helps them gain confidence.
After they've completed an activity they will want to show you what they've achieved and it will give them a feeling of pride. Activities are great for building confidence in your kid.
3. Independence
As children grow they are constantly learning new things and gaining different skills, and a key part of growth is developing independence. One of the best ways to teach your kid to be independent is to give them their activity book.
If you pack their favourite games, toys, puzzles, and books they will feel like they have their own belongings which allow them to get active whenever they get bored. Learning to keep busy when you start feeling bored is important for kids so they can start hobbies.
4. Teamwork
As well as giving your children a chance to bond with other children, it also teaches them teamwork. If they get stuck doing a puzzle, they can ask for help. If they need an extra pair to play a game, they can initiate a conversation with another kid.
Doing activities are great for building teamwork and encouraging your kid to ask for help. Therefore, an activity book is a good idea for kids when you're on holiday, at an event, or off school for the holidays and going on a long trip.
There's always an occasion to use an activity pack so you should always have one in reach!
5. Always Learning
Adults are guilty of getting caught up in errands, careers, and housework that they forget what it was like to be a kid and the world seemed new and exciting. That's why as adults, and parents, it's our duty to keep showing them that it's important to keep learning.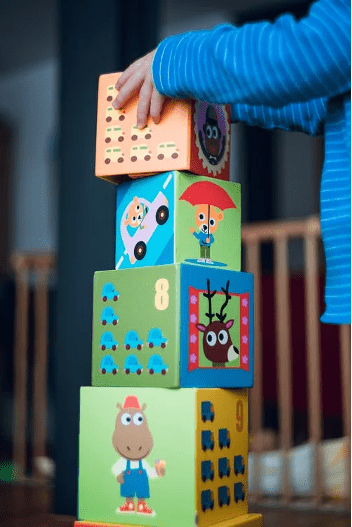 The best way for little ones to learn is to keep busy. The more they do, see and experience the more they become interested in the world around them. This is especially important during the early years of their life when they're still absorbing information.
Certain activities develop their dexterity skills such as lego, crafts, and drawing so it's a good idea to add these activities in there. But, when will you need activity packs?
Occasions for Children's Activity Packs
You might be asking yourself, when is an activity pack useful? And, the good news is, there's almost always a time when an activity pack could come in handy.
For example, you might be going to a friend's wedding and you want to spend the day at the beach and want to give your kids something to do while you're sunbathing…
Once you've decided that you want to pack a children's activity pack then you'll need to know what to put in them!
What to Put In Activity Packs
When it comes to filling an activity pack there are always some basics that you need to include. Here is a list of some activity pack essentials:
Pack of cards
Puzzles
Sticker book
Bubbles
Crafting supplies
Pens, crayons, or pencils
Notebook
Paper
Small games
Books
Colouring pages
Depending on your child, you might want to consider their personality. If you're uncertain what your kid might enjoy doing then it's a good idea to put together a mixture of different activities. As well as this, you can create specially-themed activity packs.
Themes
Does your child have a favourite movie? Do they like watching Harry Potter? Are they obsessed with unicorns? Or, do they enjoy crosswords and other puzzles?
If you're struggling to make your activity pack exciting then it might be a good idea to make it themed. To help you decide on a theme, let's break down the options to give you some inspiration.
Magical Activity Pack
This is perfect for all those little Harry Potter fans and witch enthusiasts. You can put a couple of wands, fairy dust, and resources so they can make their own spellbook. Letting your child create their own spellbook is a great way to keep them busy, and creative!
Plus, you can include some magical books that they could read if they're old enough. In addition to books, you can also put in some colouring pages that are magic-themed. For instance, a witch, a spooky house, ghosts…
A magical activity book can also be used around Halloween so it can be recycled throughout the year.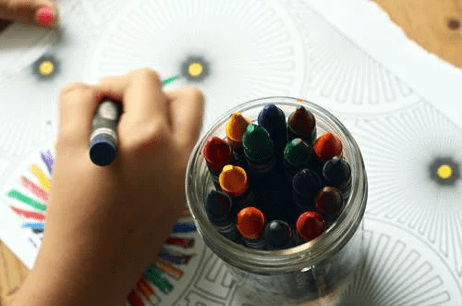 Animal Activity Pack
What child doesn't like animals, right? Whether it's dragons or unicorns, animals are always a guaranteed way to make your kid happy and content. You can include some soft toys of your child's favourite animal and puzzles that are animal-themed.
To make it extra special you can also add some animal masks so your kid can run around pretending they're an animal. If you don't want a mask, then you can also pack face paint!
Mindfulness Activity Pack
Mindfulness is just as important for children as it is for adults. So, making a mindfulness activity is a good choice to calm the nerves of kids and to teach them about being mindful.
But, what do you put in a mindfulness activity pack?
First, you'll want to put in some mindfulness worksheets. You can easily find them online and print out a few sheets that they can complete over a few hours. This is a great way to keep them active but also calm. The perfect combination for busy parents!
As well as mindfulness worksheets, you can also put in a stress ball, headphones for music, and pop-up books. Anything that allows kids to use their hands will encourage them to be mindful and control their anxiety.
Another way to give them something to play with and use their hands is playdough. Kids can create anything they want with playdough and it can incredibly relaxing for them if you're in a big crowd of people.
Sports Activity Pack
In contrast to a mindfulness activity pack, you might need activities a little more active for your children. A sports activity pack is the perfect solution for energetic little ones.
But, what do you put in a sports pack?
You can store a ball of somekind, sports magazine, and sports playing cards. Anything that is sports-related will work in this type of activity pack. Even sports shoes!
Disney Activity Pack
Disney has a film for every child from Cinderella to Luca, you'll find something for any kid amongst their endless collection. If you have one or more children then creating disney activity packs might save you lots of time and energy as it's a quick way to get ideas.
Plus, you can find lots of disney activities online that you can draw inspiration from. Do you have a spare tiara lying around the house? Or, is there a disney art book in your child's bedroom? Then, why not put them in the activity pack!
You don't even have to buy something new to make it disney-themed.
Modern Activity Pack
Even though encouraging your children to get offline is always a good thing in the modern world. However, let's be honest, most kids enjoy watching films on a table or playing a game on your phone…
Instead of fighting against technology, why not work with it? Packing their favourite devices could make your life easier when you're attending an event. You can also include a camera so your children can take photos of the trip and feel part of the occasion.
Once you've decided on what theme you'd like to go with for your activity pack, the next thing you need to consider is how it looks. If it looks fun, then there's a higher chance that your kid will want to play with it!
How to Make an Activity Pack Look Nice
Again, you don't need to spend lots of money making your activity pack look nice. In fact, you can even use a recycled cardboard box if you want to. You can make an activity out of decorating if by painting the sides and placing stickers all over it.
As well as a cardboard box you can also use a tote bag or old gym bag. As long as it's big enough for all the belongings you should be fine. However, in case you're wondering, how many bags there are to choose from then this list might help you:
Zip bags
Plastic bags
Paper bags
Tote bags
Gym bags
Handbags
Rucksacks
Reusable bags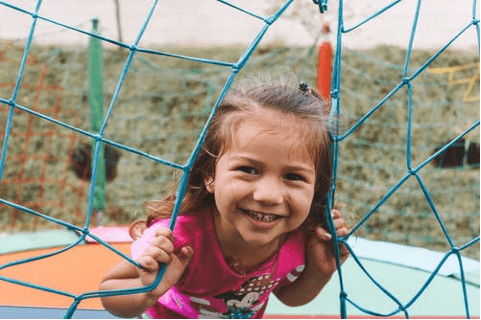 If you want to put together an activity pack for your kid then take a look around the house before you go out to the shops to buy a new one. Alternatively, you can buy a special one just for using as an activity pack.
Even if you think the bag isn't as pretty as you'd like, you can always get your DIY supplies out and decorate it with glitter and jewels!
Always Be Prepared With an Activity Pack
Being a parent comes with many challenges and with the endless list of cleaning, feeding, and organsing homework it can feel overwhelming making up activities all the time. Creating an activity pack is the best way to stay prepared with little ones.
You never know when you'll need to keep you kid busy so it's important to take the activity pack everywhere you go.
Have fun creating your activity pack! 
That's a wrap
PartyWizz helps parents and party organisers easily book entertainment and key elements of a party online.
We pride ourselves in working with the best entertainers in each category – magicians, face painters, balloon modelers, princess parties, arts and crafts, and many more.
If you're based in Ireland and you're interested in hiring a kid's entertainer you can place the booking directly through PartyWizz