Are you stuck for fancy dress inspiration?
Are you looking for a reason to have a fancy dress party?
If so, you have come to the right place!
This article is packed full of seasonal suggestions for every fancy dress party you could ever think of!
Including major celebrations, celebrity birthdays, sporting events and music festivals – you name it, we've got it covered!
So let's get straight to it….
January
New Years Eve
Everybody loves a New Year Celebration (I know it's technically in December – but that's packed full of Christmas…).
These ideas are all based on bringing in a New year, so they could also be used for Chinese New Year which is becoming more and more popular too.
Big Ben – If you are up for some serious fancy dress then this is a fab costume to bring in the New year in style with this iconic landmark!

Flapper dresses – This a popular theme for New Year's Eve parties with a 1920's vibe.

Masquerade masks – another trendy option is to have a Masquerade ball with everyone covering their faces with ornate masks – these can either be bought or are quite a fun thing to make
Burns Night
Burn's Night is celebrated by lots of people today, not just the Scottish. Here are some simple fancy dress ideas to turn your Burns Night Celebration into a truly Scottish affair!
Scottish Tartan kilts – it's up to you if you go true Scotsman on this!

Humourous hats and wigs are a great way to go if you want something a little more lighthearted

Traditionally the Bagpipes are used to usher in the guests. If you can get hold of some, this would make a truly great outfit (but maybe only play them if you know what you're doing…)
February
Valentine's Day
This is a great opportunity to bring out some matchy-matchy costumes and have some creative fun with your other half. Alternatively, there are some very cute costumes for little ones!
Matching couples costumes – fancy dress for couples can be so much fun and very effective – I love the classic idea of a Ken and Barbie!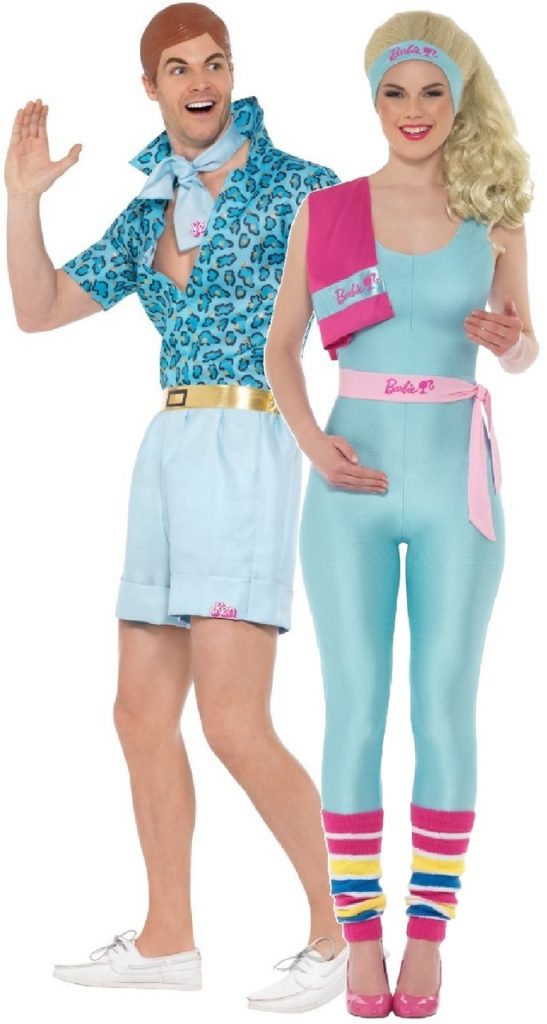 Or how about 2 peas in a pod! You can let your imagination run wild with this one, and think of anything that's a pair, or any two things that go together…like milk and cookies!!
Hearts – these can be used anywhere and everywhere. For a really simple option, headband heart boppers are a fun addition! Or jazz up any outfit with some sticky back plastic hearts – you could cover yourself head to toe in them if you really want!
Cupid – It wouldn't be Valentine's Day without Cupid and his bow and arrow! This is quite a simple costume to put together with maybe a cupid headband.
The Oscars
An Oscars party is a really great excuse to get all glammed up and don some amazing costumes, so why wouldn't you?
Glamorous dresses – You can go all out and find the most glamourous dress you can, nothing is too over the top! If you don't fancy shelling out a lot of money you can find some great options at your local charity shop for a fraction of the cost

Black tie party – similar to the above but guys could go for a bow tie, black hats, shiny shoes, and why not throw in some braces?

Dress as your favourite movie star – if you're looking for something a bit more themed then movie stars is a great option – find some photos of your favourite movie star (in or out of character) and draw your inspiration from them
March
World Book Day / One City One Book
This is always a fun one for children (and for adults too if you work with children!) (This also ties in with the One City One Book which is held in Dublin in April) There are so many options when it comes to Book Characters but here are just a few…
Judith Ker – The Tiger Who Came to Tea: The obvious one in this story is the Tiger – but the little girl Susan is quite easy to replicate with her distinctive tights and big bow – if you do choose this then a cuddly tiger really finishes off the costume

Julia Donaldson – The Highway Rat: This is another great creative costume that requires a few key pieces such as the feather black hat, a frilly white blouse, a black cape and a sword

Martin Handford – Where's Wally?: I love this costume because it's so simple but so effective – all you need is a red and white striped T-shirt and hat, some blue trousers/light jeans, a walking stick, and some large rimmed glasses – if you want to go a step further you could be Wizard Whitebeard or Odlaw for a fun variation (This would make a great group fancy dress idea)
St Patrick's Day
This Irish day is a great excuse for a party and what better way to celebrate that with some Irish fancy dress!
Green – I mean anything green works here you can be as creative as you like!

Leprechauns – these are a classic option with loads to choose from online, just make sure you've got a green hat and jacket with some gold accents and you're set!

Rainbow / pot of gold – some fun could be had with this costume, you could BE the pot of gold, or you could hold the pot of gold and you could be the rainbow!

Shamrock head gear – I just love these funny face costumes!
April
Easter
Spring has sprung and Easter is here! This is the silly costumes month for sure. Easter costumes are very cute and adorable on children and hilarious on adults!
Easter Bunny and carrot – There's not much to say about this one other than it screams Easter so go for it!

Chick – again a classic Eastery costume idea – covering a child in yellow fluff and painting their nose orange – what could be cuter?!

Eggs – now you've got two options here, you can either be a chocolate Easter egg, or, you could go for this fried egg look just for fun!
Easter Bonnets – this is a really fun and simple craft for kids and is often part of a competition – get hold of a simple bonnet and decorate it with whatever you like – you can usually pick up packs of Easter stickers and chicks to adorn the bonnet.
May
Eurovision Song Contest
A bit like Marmite, you either love it or hate it, but Eurovision parties are very popular!
Country Colours – Pick your country and dress yourself in the colours of that country (use the flag for inspiration)

Get creative – This is a great opportunity to think up something that will stand out – I absolutely love what this lady did to support Iceland for Eurovision with her Iceland carrier bags as her costume!

Wear lots of flags – I mean it's really simple but either wrap yourself in one very large one, or wear as many smaller ones as you can – it's up to you whether they are all the same flag or if you want to hedge your bets on more than one country, go for it!
Star Wars Day
May the 4th be with you! Enjoy celebrating this fan-created day by dressing up all things Star Wars!
Characters – take your pick, there's loads!

Obi-wan Kenobi with his white top, belt and long brown cloak.

Chewbacca (essentially a very hairy costume!)

Princess Leia all in white with her signature hair buns

Stormtrooper all in white with some shin pads for effect!

Lightsabers – for a nod to Star Wars day how about just getting a lightsaber so you are prepared for any Star Wars battles!
June
Wimbledon
The Tennis games begin in earnest as the sun shines (hopefully!) These Wimbledon costumes range from the subtle to the ridiculous!
Tennis outfit – I mean what better way to celebrate Wimbledon than to quite literally look the part

Mr Fava's inspired costumes – This Wimbledon superfan has made a name for himself with some spectacular costumes, including a Strawberry, Tennis court, and Trophy – for more inspiration check out his costumes here!
Glastonbury Festival
Every year hundreds of thousands of people descend on Somerset for one of the most popular Festivals of the year – fancy dress is also a popular part of the 5 day festival with spontaneous parties on site.
Animal Onesies – this is a highly popular option for fancy dress at festivals as it has the dual purpose of keeping you warm and there aren't lots of extra things to carry!

Poncho costumes – these are also a great option, very space-saving, and keep you dry should the heavens open!

Neon – quite literally anything goes here, standing out is probably a big pull so make yourself as bright and colourful as possible!
July
Euro Football finals / Formula 1 Grand Prix
July is a popular month for sports with both the Euros and Formula 1 Grand Prix so there's no excuse not to get together for some sort of sporting party this summer!
Face painting – Popular amongst football fans this is a great way to get involved in supporting teams

Novelty hats / wigs – There are so many novelty options for both football and racing driver fans

Inflatable trophies and cups really make a great addition to any sporting costume – after all we're in it for the win!

Flags are a great one here again, whether that be a particular country or the classic checkered flag used to kick off Grand Prix races.
Comic-Con
This American convention has really taken off in recent years and the London Comic Con is the place to be this Summer! There are a lot of options when it comes to Comics and Popular Culture but here are a few suggestions:
Superheroes – From Batman to Cat Woman to Captain America, Superheroes are a brilliant way to go for Comic-Con

If you are going to Comic-Con as a family or are just looking for family Comic costumes, then The Incredibles is a great idea (they even have outfits for dogs!)

Video game costumes – How about recreating your favourite game in real life. You could be Mario or Luigi, Pokemon, Minecraft Steve, Link or Zelda or even classics like Pac man and Sonic the Hedgehog
August
International Clown Week
Clowns are the ultimate party classic – You can hire your own at Party Wizz here! If you are looking for some of your own clown inspiration then here are some pointers.
Baggy pants, braces and a squeaky nose! Ooh and maybe a flower that squirts water! Clown costumes are great because they're all unique and you can really add your own flare!
For a great step by step guide to your own DIY clown check out How to Make a Clown Costume
Notting Hill Carnival
A celebration of West Indian culture and community traditions, The Notting Hill Carnival which began in 1964, is a vibrant and sparkly occasion!
It is a very colourful festival so wear the brightest colours you can find!
The majority of costumes are Caribbean style with lots of glitter, feathers, and sequins! For those who love a bit of sparkle and glitter – there is never too much when it comes to this festival!
September
Talk Like a Pirate Day
I mean what more reason do you need for a pirate-themed fancy dress party than Talk Like a Pirate Day?!
Classic pirate costumes will always have the essentials – an eye patch, a pirate hat or bandana, a parrot to sit on your shoulder (I'd recommend a fake!), and maybe a sword, pistol or some handheld props like a treasure map for all that treasure hunting you'll be doing… Anything adorning a skull and crossbones will enhance the look too.

You could choose a famous pirate as your inspiration, Johnny Depp's Captain Jack Sparrow being a popular choice if you want to really look the part.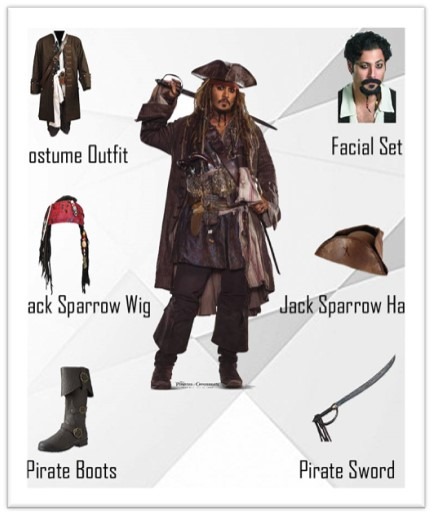 October
Halloween
Scary Costumes, Novelty Costumes, Cute Costumes – there's something for everyone when it comes to Halloween. Here are some Halloween Costume Ideas to get you started:
Witches and Wizards – you can go the scary route, or you could pick a Harry Potter character or a witch from a children's book such as Room on the Broom – all of these need a witch or wizards hat, a wand, and maybe a broom

Pumpkin carving is a great activity for Halloween for kids and grown-ups too, but being a pumpkin is even better!

Cats. bats, spiders…pretty much any black creature you can think of will go down well

Other scary options are ghosts, skeletons, zombies

For a really fun costume you could be a mummified mummy just by wrapping yourself in a toilet roll (I speak from experience when I say you will spend a large amount of time re-wrapping yourself, but it's a really fun costume and the unravelling adds to the effect!)
Julie Andrew's Birthday (Sound of Music or Mary Poppins)
Who says it needs to be your own birthday for you to throw a party? Why not throw one in honour of Julie Andrews and try some of these fancy dress ideas:
Mary Poppins – This is an awesome costume to do, all you need is a black umbrella, a carpetbag (this may take a little bit of searching!), a dainty red bow and hat with a long blue dress
Maria Von Trapp – this again another simple but effective costume with the apron being key to the outfit and a guitar would be great too!
November
Bonfire Night / Guy Fawkes Night
Firework displays are getting more elaborate each year – so why not up your game with an elaborate fancy dress costume?
Bonfire / Fireworks – Black clothes with strips of shiny fabric can look really effective or a yellow or orange tutu style skirt to give the illusion of fire could work too.
Star – this is a great kid's costume (especially if you have one from Christmas that you can use!)
Rocket – This takes a little more creativity but with some cardboard and crepe paper great things can be achieved!! (You can buy them too if you're not feeling up to a project!!)
December
Christmas
And then there's Christmas… There are so many options but I'm going to give you a couple of ideas here that I've seen or used myself for some alternative inspiration!
Christmas Cracker Jokes – I used this one last year for my kids fancy dress competition at school and it was so easy to put together! I stuck two halves of a cracker on head bobbers and used iron-on transfer paper to put the joke on the front of their T-shirts and the answer on the back.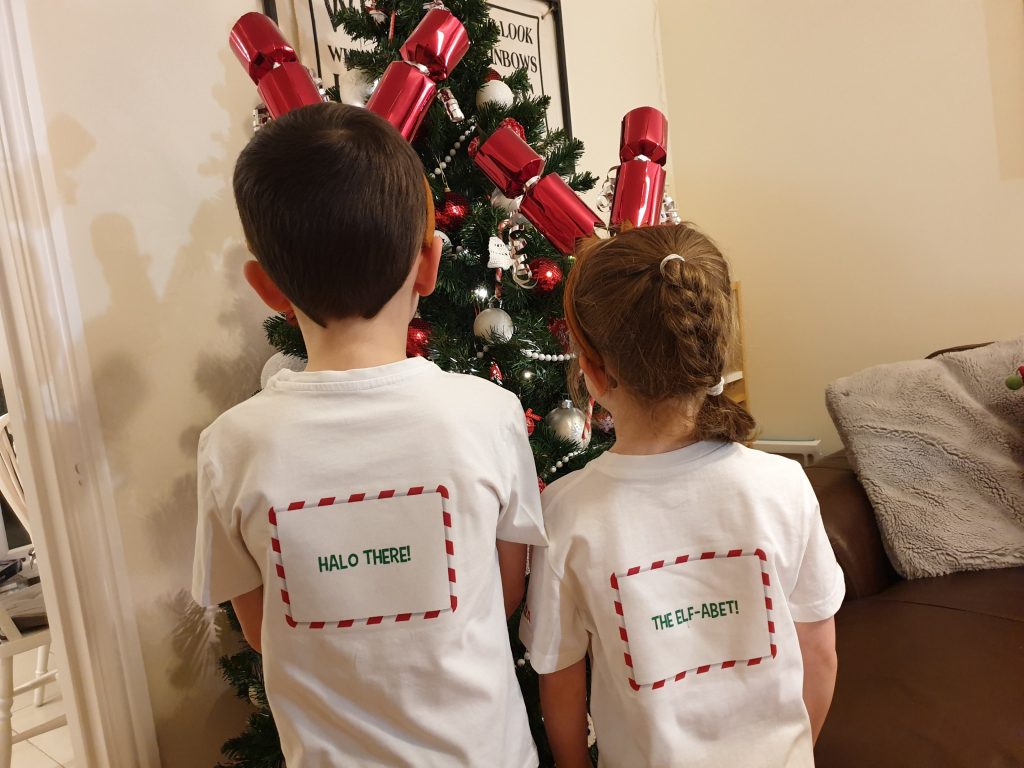 Snow Globe – This is one that I saw at my kids school too and thought it was an awesome idea. A clear umbrella and a hula hoop is the base of this costume and I just love how imaginative it is!
Conclusion
So there you have it, fancy dress inspiration for every month of the year!
Whether you are looking for some DIY ideas or suggestions for shop-bought themed costumes, you can now go away and get planning your best fancy dress costume yet!
Happy planning!
About The Author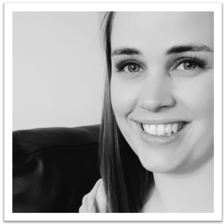 Louisa is a professional freelance writer and content creator for hire. She brightens blogs with content that connects! Check out her blog here.
She specialises in blog posts and website copy for businesses in the children's entertainment industry and general parenting content, including lots of creative ideas for parents and organisational tips and tricks!