One of the most exciting milestones in a child's life is its 1st birthday. It signifies the transition from baby to toddler. To celebrate this new stage, 1st birthday gifts are given by family and friends alike.
I'm sure you're excited for your 1-year-old to celebrate their 1st birthday.
The best 1st birthday gift ideas for your little one are ones that don't break the bank but still show you care!
Here are some great 1st birthday gift ideas that are perfect for any budget!
First Birthday Gift Ideas
1. Personalized Video Messages
When it comes to 1st birthday gift ideas for babies, personalized video messages are a great choice!
Your child will love watching their very own videos and seeing your face! These 1st birthday presents can be used as memorable keepsakes. You can add in special effects, animation, or even a custom soundtrack.
You can create a birthday video gift made by you or by any family members that speak directly to your child on its 1st birthday. You can use a birthday video maker to create this memorable gift and the most surprising thing is that you don't require any special skills. If they can't be there to celebrate it with your little one they can send a personalized video message through an app.
To make the message even more special, you may have each member of your family record their own message with different outfits and props. They will be able to watch these videos again and again while growing up!
2. Pulling & Pushing Toys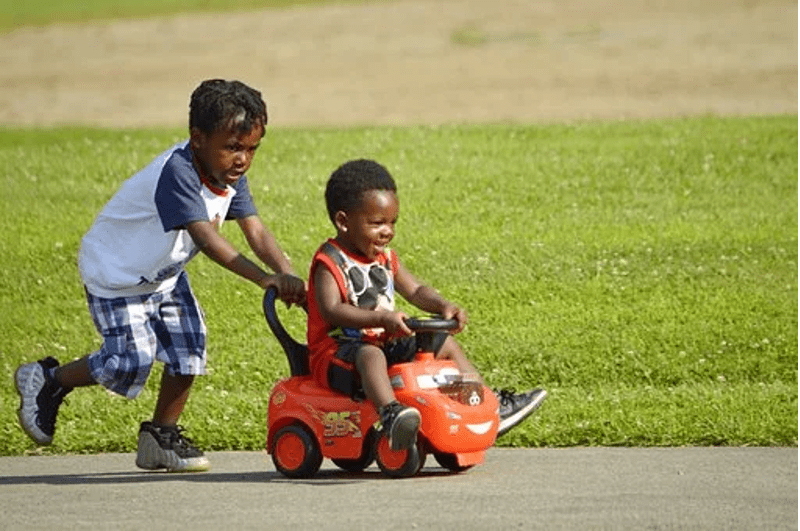 Push walkers are great for 1-year-olds because it encourages them to start walking or move around on their own! They can also learn how to maneuver the walker around corners and in different areas of your home.
Pulling and pushing toys help develop motor skills such as coordination, strength, and balance all while having fun! They come with extra features like built-in shape sorters or bead mazes that will keep them entertained longer and not only does it increase their life span but it also promotes learning through exploration!
The best examples of pulling and pushing toys for 1 year old are:
Fisher-Price Learn with Me Zebra Walker
VTech Sit-to-Stand Learning Walker
Hape Walk-A-Long Snail Toddler Wooden Pull Toy
VTech Pull and Sing Puppy
Brio Pull Along Giraffe
Skip Hop Kids 3-in-1 Baby Activity Walker and Ride-On Scooter Wagon
3. Memory Book
Keeping a 1st birthday memory book is an excellent way to celebrate this first milestone!
Artsy parents know that scrapbooks are never old. Scrapbooks are the perfect way to keep track of all those precious memories you make with your children. You can fill it up with pictures of the activities you do together as a family!
Whether it be a blank book or a digital one, there is an option for everyone!
A memory scrapbook is an excellent method to store small things in one place for your child to discover when she gets older.
4. Sorting and Stacking Toys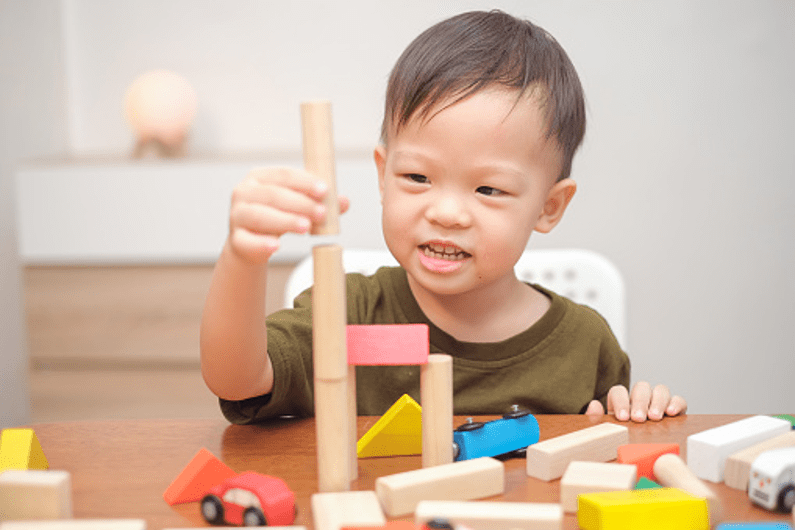 Blocks are one of the most open-ended and long-lasting toys that allow toddlers to practice recognizing shapes, matching colors, as well as manipulating small objects. Circle sorters can help with hand-eye coordination while stacking rings encourages imagination skills at a young age!
Lego sets for toddlers are a great way to let your child's imagination flourish! They create castles, spaceships, cars, and much more.
The best examples of sorting and stacking toys for 1 year old are:
Fisher-Price Rock-a-Stack
LeapFrog Shapes and Sharing Picnic Basket
Stack Up Cup Toys
Melissa & Doug Shape Sorting Cube
Melissa & Doug House Pets Jumbo Knob Puzzle
Mega Bloks First Builders Big Building
Wooden ABC Blocks
Squeeze Blocks
5. Musical Toys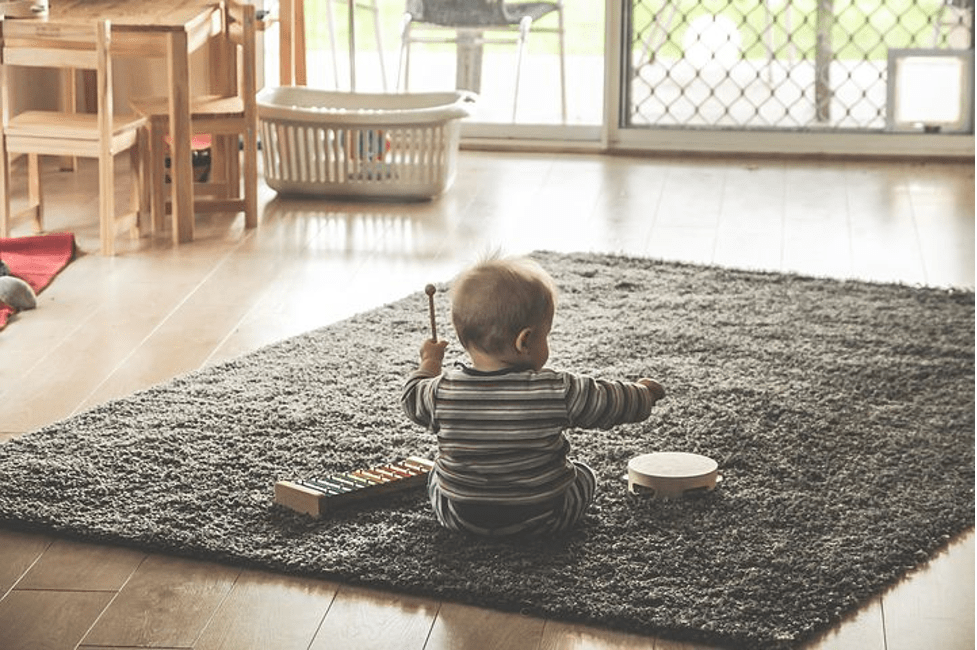 Musical toys can help toddlers develop rhythmic timing as well as introduce them to musical sounds in a fun environment at a young age.
The Musical Floor Mat is a fun way to encourage crawling and rolling for your little one. Playing the piano or making music on the xylophone is another great way to encourage a 1-year old's musical skills.
Music toys are great for toddlers, who like anything that gives them the opportunity to make noise. They also stimulate areas of your brain which deal with language development and social skills as well as gross-motor skill growth.
Here are some of the best 1st birthday gift ideas for children who love music:
Hape Pound & Tap Bench with Slide Out Xylophone
Cocomelon Musical Puzzle
Wooden Educational Toy Xylophone
RenFox Kids Musical Mats
Baby Einstein Take Along Tunes Musical toy
6. Rocking and Rolling Toys
Rocking toys encourage and stimulate a child's developing senses, as they rock back and forth. This is perfect for 1-year-olds since it provides soothing sensory input that helps them be more focused on what you are doing while also building core strength!
The best ride-on toys allow him to push and roll with his feet to gain speed. This improves muscular tone, coordination, and body awareness.
You could go with either low-to-the-ground designs which reduce chances of injury if lost balance or ones where your little one can push down with his feet like in tricycles.
The best examples are:
rocking horses
speedster plane push and ride toy
ride-on cars
tricycles
push scooters
They are usually safe for 1-year-old toddlers to use with supervision of course! Your 1-year-old will love the excitement that comes from riding around on a toy car or plane!
7. Board Book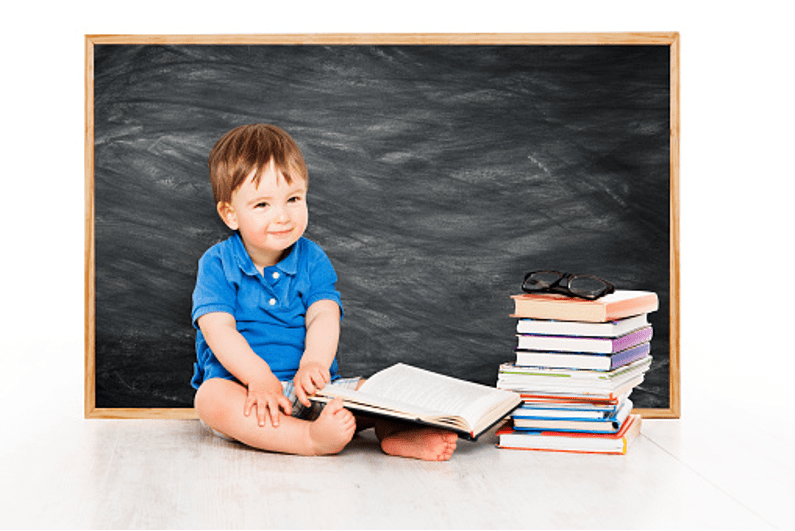 A set of board books is a great 1st birthday gift idea for a baby boy or girl because they are now really interested in images and words. Your 1-year-old will love the colorful pictures, bold fonts, and all of the different characters! Board books are also super easy to clean since they're made out of plastic or cardboard which makes them perfect toys!
Reading out loud to children helps them recognize anticipation and prediction, as well as boost their vocabulary and language abilities.
Choose board books that are simple to read with vivid pictures and interactive features like cutouts to poke little fingers through, touch-and-feel pages, or finger puppets.
Here are just some of the best examples:
Goodnight Moon by Margaret Wise Brown
Hop on Pop by Dr. Seuss
First 100 Words
Ten Little Fingers and Ten Little Toes by Mem Fox
These will teach them about ABCs or 123s in a way that is more memorable than any other learning experience you could provide for them.
About Celebrate Team
Celebrate is a group video gift-making tool that will make your special occasions more special in 5 easy steps. No need to look for your credit card or decide on a pricing option, use Celebrate for free and only pay when you're ready to share your first video.
You can easily create high-quality group videos to give a surprise gift video on the occasion.