The wedding date has been booked. It's time to hire a wedding photographer.
Unfortunately, with the democratisation of cameras, everyone and their brother can become a photographer.
So how do you make sure the person you're hiring is a qualified photographer? How do you check whether or not they are suitable for your wedding?
In this article, we've outlined everything you need to know to make the best possible decision.
Let's get started!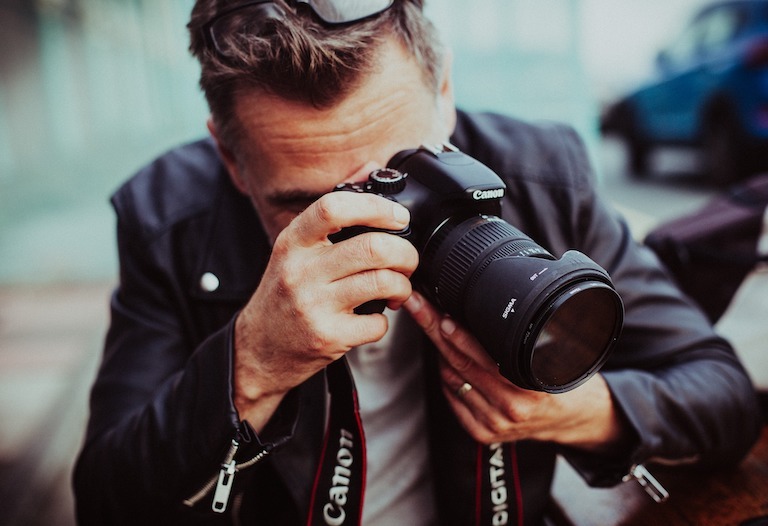 Choosing a photographer
The first step is to find a photographer whose work you like and who you get along with.
If this is your first time booking a photographer, it might feel a bit daunting.
Get recommendations
When it comes to working with suppliers, a recommendation never goes amiss!
Do you know anyone around you who has worked with a wedding photographer? Ask around.
It's by far one of the easiest ways to validate the quality of someone's service. The odds are you'll quickly be presented with multiple options. In which case, the next step is to see the pictures.
Finding a photographer
If you didn't get any recommendations, you'll need to find a photographer yourselves. It's fairly easy so we won't expand too much on this topic.
You're more likely to be overwhelmed with choices than the opposite. A few places to check are:
A booking platform (such as PartyWizz). These usually don't charge anything extra and help you find suppliers nearby.
A supplier listings. These are directories suppliers pay to be listed in. Most cities have one.
Googling "wedding photographer + your city" will get endless results. You'll just need to go through them one by one which is a bit time-consuming.
Check out their portfolio
Every good photographer should have an extensive portfolio to show. You should be able to find it on their website.
Remember the pictures you see online have been cherry-picked. They're the best they have to offer.
For that reason, you'll ideally also want to see a full photo album (even if not printed). These generally aren't online but you can reach out and ask to see one.
If you're based in Ireland, you can see the photographer's portfolio directly on their PartyWizz profile.
Check out social media
It's also worth checking out their Instagram page (and potentially Flickr) to see what they publish.
How many followers they have isn't relevant. It's more about the frequency of posting, what they've been up to recently, and what they deliver… basically how professional they are.
What is the photographer's style?
This is two-sided: the pictures and the person
The pictures
While looking at the portfolio consider whether or not you like the photographer's style.
There is no right or wrong answer. It comes down to personal preference.
The photographer
How do they take the pictures? Are they formal (i.e they will ask you to pose) or are they 'authentically' going to photograph the day (i.e taking pictures on the fly).
The first option will give you more perfect pictures while the latter will allow you to enjoy the day without compromising your time.
Both options are good. Most photographers do a mixture of both but lean one way.
It's up to you and what you want.
How much does it cost to hire the photographer?
The price of a photographer will depend on where you live / where you're getting married.
For example here in Ireland, average prices are between €1500 and €2000 for a full day of pictures.
These are mid-range market prices. You can of course always find cheaper or more expensive. 
At PartyWizz, we operate with price transparency. You can view the prices of different wedding photographers directly on the site.
Do you get along?
When working with a service provider, it's always better if you get along well. If you have a certain affinity with your photographer, you'll naturally get better pictures.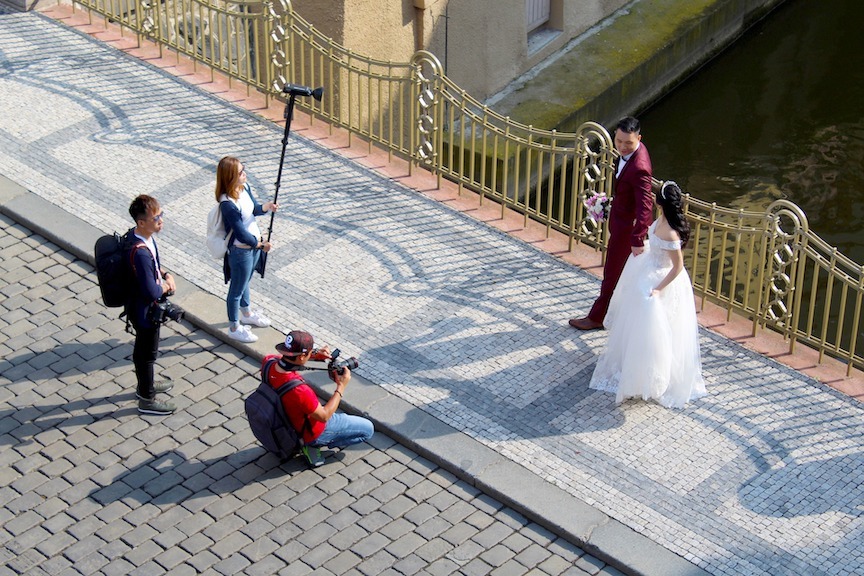 Vetting the quality of the photographer
Before placing a booking, you'll want to make sure that the photographer can deliver what's required.
Does the photographer specialise in weddings?
Different photographers tend to specialise in (or at the very least prefer) different types of photoshoots.  Parties, baby showers, corporate events, products, portraits… The list is endless.
You're going to want to look for a photographer who specialises in weddings as the day has very specific moments to capture that you don't want to miss.
Beware of heavy editing
Not all edits are bad. However, heavy editing can indicate that the raw picture was of poor quality.
Great photographers can take excellent pictures without the need to heavily edit them. Edits are the cherry on top.
Check for a vetting system
This isn't always possible (in fact it most often isn't) but check to see whether the photographer is part of a vetting system.
For example, at PartyWizz we vet all of our entertainers and service providers to make sure we only partner in the best in each category.
Check for reviews & testimonials
Check for reviews and testimonials of past clients.
If you're booking a wedding photographer through PartyWizz, you can find reviews on the profiles of each of the individual service providers.
Otherwise, check out their reviews on Google, Facebook, Yelp… Just keep in mind that public reviews can be manipulated.
In a perfect world, each testimonial should link to a specific wedding & you should be able to see the pictures for that wedding… That's very rare.
How much experience do they have?
You don't necessarily need to hire a photographer that has 20+ years of experience in weddings. There are junior photographers out there who are excellent at what they do.
However, it's worth checking that they have a few shoots under their belts before you decide on booking them.
It's a bonus if they've already shot a wedding at your venue, it will make everyone's life easier & you're likely to get better pictures.
What's included in the price?
Check out what packages they offer and how they're priced. A few things you'll want to check are:
How much do they charge (see the previous section)
How long they'll be on site
Will they do edits & how long will they take?
Is there a number/range of pictures they'll send you?
How will they send you the picture? (USB, cloud)
Different photographers operated differently so make sure you read the fine print carefully.
If you're booking a photographer through PartyWizz, you can find all this information on the profiles of the individual photographers.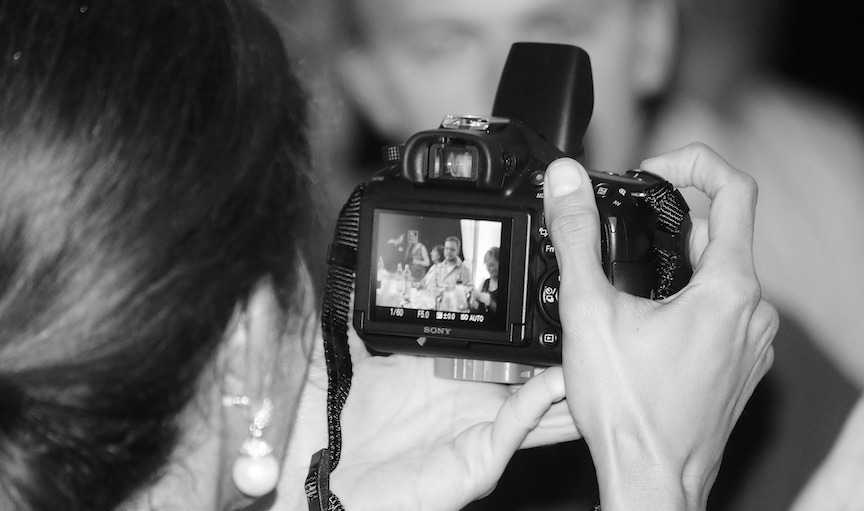 When do you want the photographer to take pictures?
During the wedding, when do you want the photographer to take pictures?
As the price of the photographer will depend on how long you book them, this is worth considering carefully.
We also recommend you speak to your photographer directly about when to take the pictures as they'll have some good ideas to share with you.
Ceremony
The ceremony is considered a "must-have" for pictures.
If it's a religious ceremony, you might want to discuss with the photographer when they can/should take pictures & where they can and can't stand during the ceremony.
You don't want it to be too distracting to the audience or too distracting for the couple.
Couple shots
Taking couple shots is another "must-have".
The big debate is whether or not the pictures should be taken before or after the ceremony (also known as the "first look").
There is no right or wrong answer; you can check the pros and cons of both options in this article by brides.com
Reception
You'll probably also want to take pictures of your guests during the reception. It's the ideal time for group pictures.
Note: Depending on the photographer you hire, they may or may not advise you to do group pictures. These tend to break the flow of the event.
Dinner
Most often, the photographer leaves after the reception but it doesn't have to be the case.
If you wish, the photographer can also take pictures of the venue and the wedding dinner. If the layout is very picturesque, this is something you might want to do.
After Dinner Dance
The final option is to have the photographer take pictures during the dance.
This is a tricky one as the lighting is usually bad for pictures. Videographers are generally better suited for this section of the evening.
However, if this is something you want, talk with your photographer about it.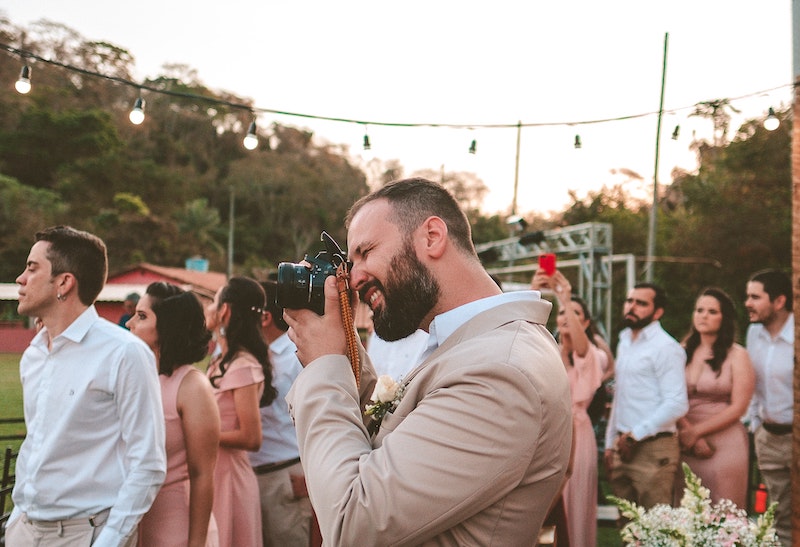 Booking the wedding photographer
Once you've made up your mind about a photographer, it's time to place the booking.
Are they available?
Reach out to them and see whether or not they're available on the date you need them.
Remember: calendars fill up fast. Especially for weddings. The sooner you start looking, the more choice you'll have.
Depending on where you live, placing a booking more than a year in advance is considered the norm.
If you're based in Ireland, you can use PartyWizz to automatically check for availability.
Simply fill in the form at the top of the page, and the system will return the suppliers who are provisionally available on that day at that location.
Get A Contract Or Agreement
Professional photographers should provide you with a written contract or agreement.
It will outline everything you've agreed on. It doesn't have to be lengthy or overly formal but make sure everything is written down.
At PartyWizz, we provide a general agreement between the booker and the performer. When confirming the booking, both parties agree to these terms and conditions.
Talk about Copyright
In most countries, the copyright for any creative work belongs to the employer. Which, in this case, it means the pictures belong to you.
However, you'll want to check with the photographer to see if (and how) they plan on re-using the pictures.
Especially, if their contract states that they maintain some form of ownership over the pictures!
You might not mind being on their website but it's worth talking about it.
Get in contact before the wedding
We always recommend getting in touch with suppliers a few days before the wedding which also applies to photographers.
They might be the ones to call you. This call will help you make sure you both (still) agree on the event details.
Have a back-up plan
Unfortunately, we're at the mercy of unforeseeable circumstances. Although you most likely won't need your backup plan, it's always prudent to have one.
When it comes to wedding photographers, you realistically have two options: no professional pictures (i.e relying on friends & family to take great pictures) or having a back-up photographer. Choose the fallback plan that suits you best and plan accordingly.
Lastly, when making the reservation, see if he or she provides a back-up plan. If they can't make the event, do they offer a full refund? Make sure this is all stated in the contract!
Again you most likely won't need your back-up plan. But better safe than sorry!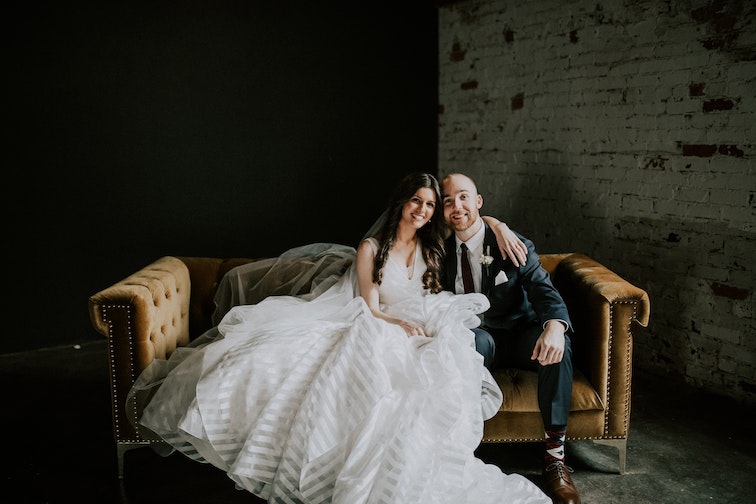 That's a wrap!
You're now ready to book a wedding photographer.
If you're based in Ireland and you're interested in booking a wedding photographer, check out the PartyWizz platform.
We're proud to be partnering with the best wedding entertainers and wedding service providers.
The whole process is automated which allows you to make a booking online in seconds.