Discover our tips for hiring a great caricaturist for your next event.
Caricaturists get hired to draw hilariously exagerated portraits of people at events. The results are always fun and the guests get to leave with an unforgettable souvenir.   
If you aren't a professional event planner, it's hard to know how to choose a great caricaturist and how they'll fit in with the rest of your event.
In this article, we've listed everything you'll need to know to make an informed decision.
Let's get started.
1. Caricature formats
When it comes to entertainment, there are different caricature formats to choose from. Although there are endless variations, they can roughly be broken down into these three categories:
Traditional Paper caricatures
The caricaturist will set up in a specific part of your venue and draw individual people on request. Each drawing will generally take 5 minutes or less and the guests get to immediately walk away with a souvenir. This format is ideal for receptions. 
Pro-tip: When booking entertainment, always keep in mind the event size. Caricaturists will usually create between 10 to 20 drawings in an hour. While everyone will get to see and enjoy the drawings, not everyone will get to take one home. 
Digital caricatures
This is similar to the previous format except the caricatures are digitally drawn on a tablet and emailed instantly to the person. A custom icon or logo can be pre-prepared and displayed on all the drawings (for example a company logo). 
Projected caricatures
By drawing on a tablet, the caricature can be projected real-time onto a screen for everyone to see. This is a great option for larger crowds as people get to see the drawing come to life.
This is a great format when you have a large number of people watching. For example, it could be a drawing of the bride and groom during dinner or of the company CEO during a reception…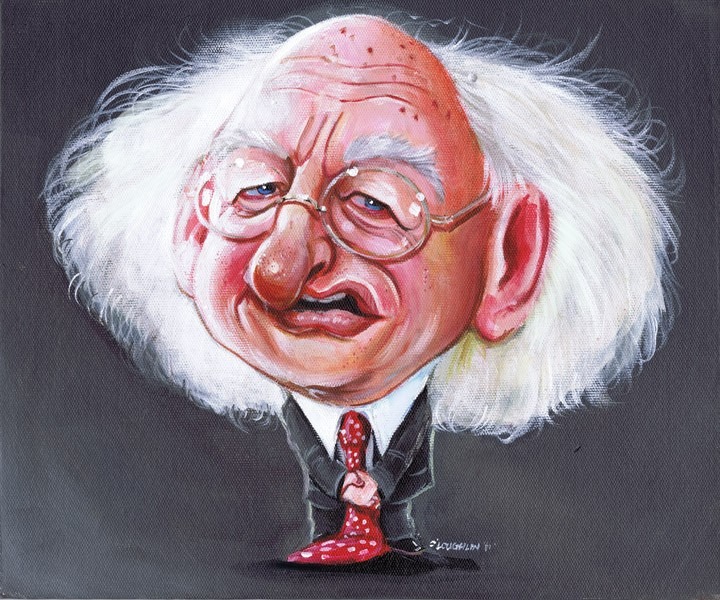 2. Event type
Before making a booking, make sure your event is suitable for a caricaturist. Consider what mood your guests will be in? What the atmosphere of the event will be? 
To give you an idea, here are a few types of event where caricaturists are regularly hired: 
Weddings
Caricaturists can be hired to make a drawing of your guests during the reception. It's a guaranteed ice breaker that will make your wedding memorable.
Private parties
Retirement parties, anniversaries, bachelor parties… when it comes to private parties, the list of occasions is endless.
Corporate events
Again, corporate events are very broad. Caricaturists can be hired to draw at trade shows, Christmas parties, university events, incentive events, executive retreats, conferences, seminars, team-building activities and more.
Online & digital events
Caricaturists are ideal entertainment for online events as their drawings are live cast through zoom for everyone to enjoy.
3. Consider the practicalities
Space
Compared to other entertainers, caricaturists don't require a lot of space. Often just a table with their drawing equipment. This makes it a very flexible form of entertainment.
Set-up time
For 1-1 drawings, caricaturists require minimal set-up.
However, broadcasting drawings does require a bit more set-up space and time (generally around 15 minutes). Make sure this fits in with the flow of your event.
For example, if you're booking other acts, make sure they transition on and off stage easily.
Audio-visual equipment
Again, this mostly applies to drawing-projections. If it's a service they offer, they'll generally have their own equipment. However, if you're in a venue, it's worth checking if the room is set up with audio-visual equipment. It will make the set-up a lot easier.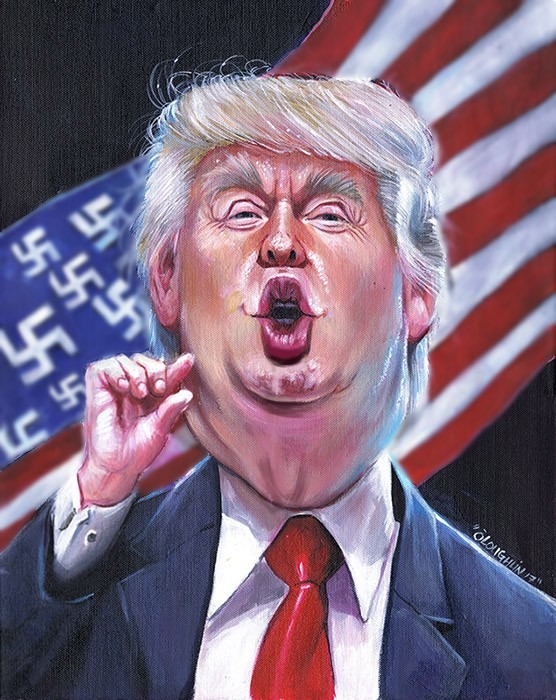 4. Look for Pictures and Videos
Before booking a caricaturist, it's nice to see them drawing in person! However, this is often not possible.
Photos and videos are your second-best option.
At PartyWizz, you can find pictures and videos of the entertainers on each of their profiles.
5. Look for Testimonials and Reviews
Ideally, you want to get a first-hand referral. Again, this isn't usually possible.
Otherwise, you'll want to look for testimonials and reviews.
On PartyWizz, you can see reviews for all the entertainers on their profile page. Also, don't hesitate to ask around and get feedback from someone you know.
As a last resort check for Facebook reviews, google reviews and independent platform reviews. Just keep in mind that these reviews are not always authentic.
6. Check for a Quality Vetting System
If possible, check for a quality vetting system. Whilst, not a requirement, it provides additional peace of mind.
At PartyWizz, we have a strict vetting system to form partnerships with only top-quality performers.
7. How Long have they been Performing Professionally for?
Make sure the caricaturist you're booking is experienced. This doesn't mean you shouldn't hire a younger entertainer, but make sure they have a few shows under their belt before approaching them.
At PartyWizz, we handpick our entertainers so that we know they can consistently deliver what they promise.
8. Are they Available?
Now that you know what you're looking for, start checking availability.
At PartyWizz, this is done automatically for you. Select a date and location and the system will display the caricaturists who are available.
If you aren't based in a region we cover, usually, the easiest way is to pick up the phone.
9. Get A Contract Or Agreement
Professional entertainers should provide you with a written contract or agreement. It will outline everything you've agreed on. It doesn't have to be lengthy or overly formal but make sure everything is written down.
At PartyWizz, we provide a general agreement between the booker and the performer. When confirming the booking, both parties agree to these terms and conditions.
10. Get In Contact Before The Show
We always recommend getting in touch with the entertainer a few days before the event. They might be the one to call you. This call will help you make sure you both (still) agree on the event details.
11. Have a back-up plan
Unfortunately, we're at the mercy of unforeseeable circumstances. Although you most likely won't need your backup plan, it's always prudent to have one. In particular, if the entertainer is central to the event.
When making the reservation, it's also worth checking with the entertainer if he or she provides a back-up plan. If they can't make the event, do they offer a full refund? Make sure this is also stated in the contract.
That's a Wrap
You're now ready to book a caricaturist.
If you're based in Ireland and you're interested in booking a caricaturist, checkout the PartyWizz platform.
We're proud to be partnering with the best entertainers in every category. The whole process is automated which allows you to make a booking online in seconds.
If you're still unsure, don't hesitate to ask and contact us directly. We're always happy to help.