Jeff Keough, who you might know as Jack Flash, is originally from Philadelphia and has been a professional entertainer for more than 25 years. 
Owner of Brilliant Events, magician, juggler, clown and writer, Jack has performed all over the world for an incredible range of audiences. 
We caught up with Jeff and asked him about his illustrious and colourful career and some of his memorable shows.
Quickfire questions with Jeff
How did you get into magic and juggling?  
Both of my parents were writers but my father juggled and did magic as a hobby. He would always put on a show for our birthdays.
When I turned 13, my brother got a book "Juggling for the Complete Klutz". I took up juggling then and started putting on shows in High School.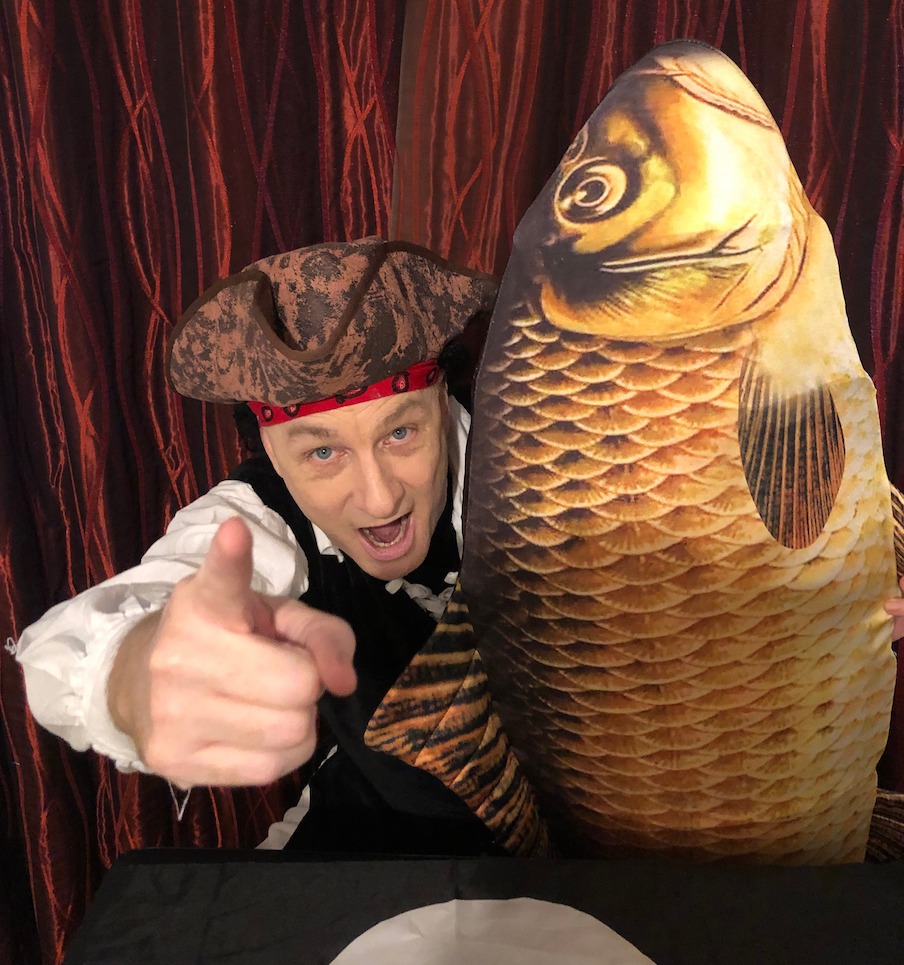 How did you come to be a professional entertainer?
I got into entertainment on a whim. I saw a poster advertising auditions for Ringling Brothers & Barnum and Bailey's Clown College.
I had just graduated from Emerson College in Boston and the auditions were in Boston Garden.
I had never thought about joining a circus or working as an entertainer. But, growing up with writers I was always taught never to pass up an adventure.
I had a blast at the audition meeting the clowns and then snuck in to see the show. I never really thought much about getting accepted.
After the audition I got a job as a radio producer and reporter and then worked my way up to Executive Producer for a national radio network.
10 months after the audition I got a letter to say that I had been accepted to Clown College. I took a year's leave of absence and went to Venice Florida to study with master clowns.
I was then offered a contract to perform with "The Greatest Show on Earth". I performed at large arenas across America and Canada entertaining over 11 million people during 550 shows.
Do you remember your first show?
Clown College was the first time that I entertained children.
The final exam at Clown College was a show. Our show was the 20th year of the Clown College and CBS decided to make the graduation a national TV special with Dick VanDyke.
Before the show the student clowns were sent out to do "Come in" which is meeting and greeting the audience. I'll never forget it.
I just walked out and started doing goofy handshakes, sitting on laps, falling over, doing sleight of hand. I had nothing planned and was amazed to feel the energy of performing surge through me. It all just came to me.
Everything I had been taught aligned with some internal devilment and it all just clicked. To my surprise, I was a natural.   
Who are your biggest inspirations?
Making my own children laugh has always inspired me most. There is no greater joy in the world than making your family happy.
I find inspiration from so many performers. Sometimes you just see a perfect moment and are blown away.
But, if you are looking for a list of great performers here's just a few:
Juggler:  Micheal Davis. 
I got to work with him. You can find him if you Google "funniest juggler in the world". Simple tricks. Amazing banter and style.
Magician:  Penn & Teller
I got to see Penn & Teller when they were the Asparagus Valley Cultural Society. Very funny and innovative. Not about the tricks but all about the performance.
Physical Comedy: Bill Irwin
This man is simply the best physical comedian on earth. His timing and physicality are out of this world. If you ever get the chance, go see him!
And how did you build the business?
Word of mouth. If you put on good shows and make people happy, you'll always be working.
What makes you different as a kid's entertainer?
1) I put ham in my shoes. If you feel funny you act funny.
2) All of my routines are original. Magic tricks come with a written routine or you can go to Blackpool and buy routines. I just throw that out and work out my own banter and style.
3) I don't have a set show. I bring a ton of tricks and then adjust my show to who is there and what they are laughing at.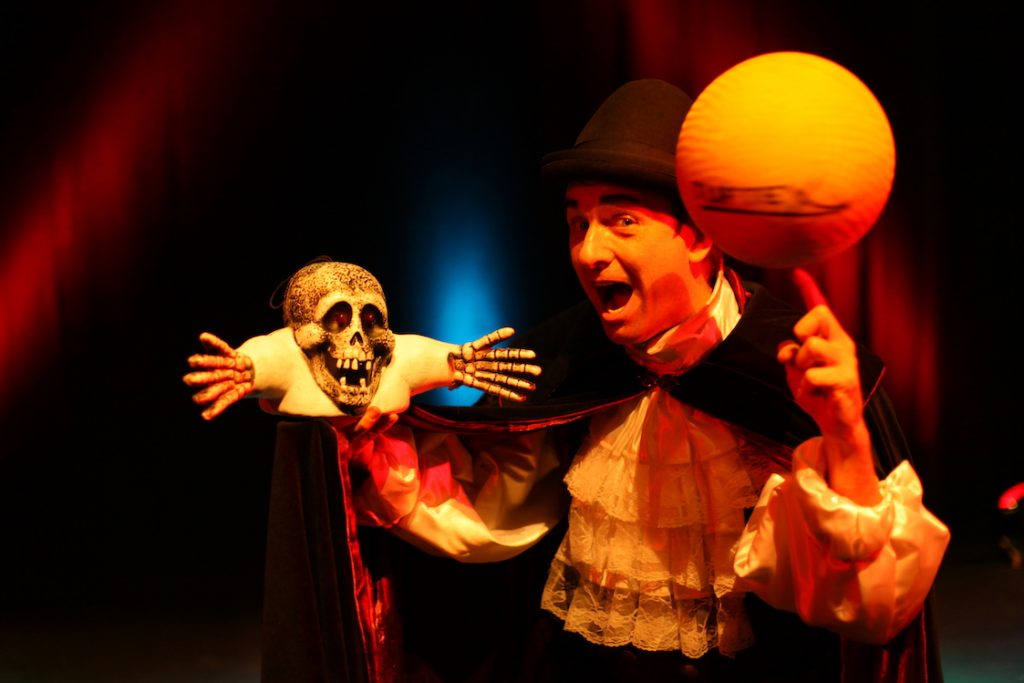 Tell us a bit about your kid's show
I make sure all of my shows are very interactive. I use my magic tricks and juggling as a way to bring kids into the act.
The children are the stars of the show as you never know what they will do. This has given me so many laughs over the years and if you are enjoying the shows yourself you know it's going well.
Fun is contagious so if you are a performer go out and have a blast!
I've written three shows that tour internationally including 'Jackula': an inspirational Halloween show about Dracula's bumbling younger brother, 'Captain Splash': A family show where children join the crew to perform magic and juggling tricks and 'Fun-Believable Science': where Dr. Brain conducts silly science experiments, defies gravity, and hypnotizes the entire school.
Why do you enjoy doing what you do?
I love everything about entertaining. Making people laugh, writing the shows, meeting people. It's all great.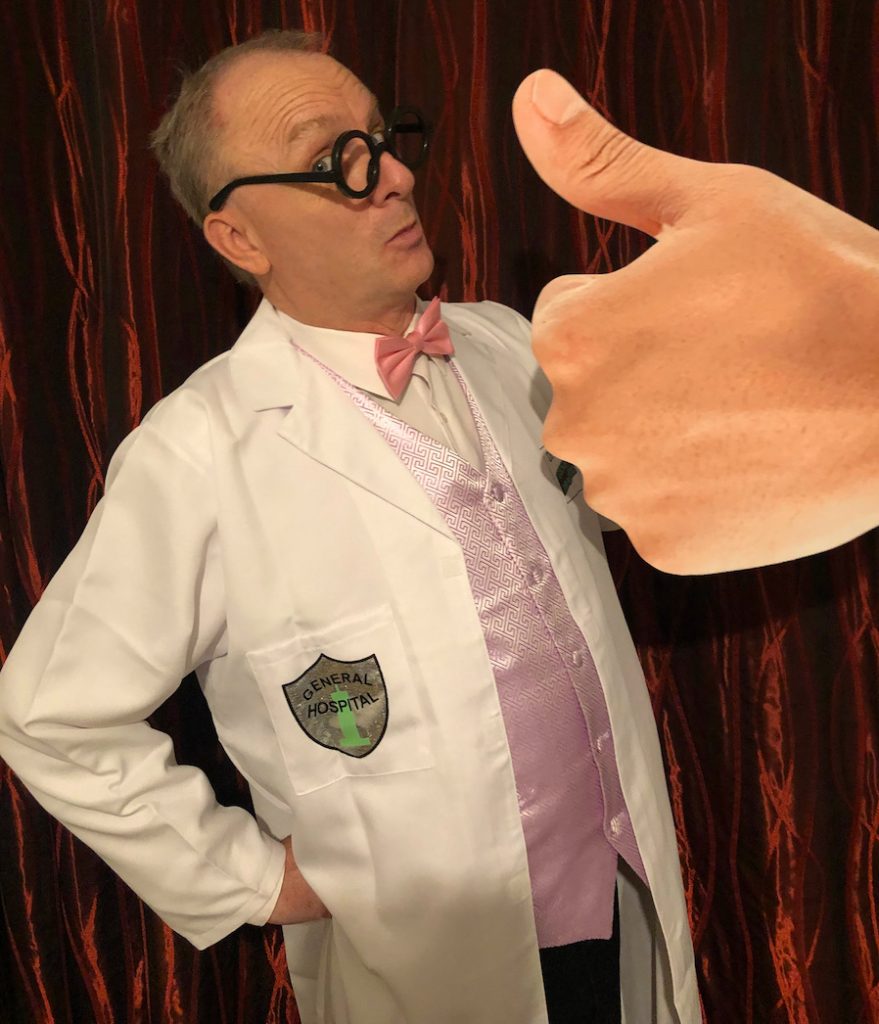 What's your most memorable gig?
I performed at the White House way back in the 20th century. I was with Ringling Brothers circus and I remember the Secret Service coming to meet all of us.
They kept going over how tight security was going to be and that we all had to bring out ID or we would be turned away.
So, we get to the White House and we are all made up as clowns. (This was before clowns were scary. At the time it was quite cool to be a clown with Ringling Bros. Hard to believe now, but true.)
Our faces were fully painted, rubber noses, yak hair wigs, big shoes. We step off the bus and hand our ID to security.
He looks at the photos and looks at us. He had no way of knowing who. He just shook his head and waved us all in!
Eventually we were invited to perform for the President who took the opportunity to throw his hat into the ring to announce that he was running for president.
Can you give us your top tip for hosting parties?
Please no noise makers!
How can Covid 19 affected your business and how are you adapting to the 'new normal'?
As an entertainer, you have to go where the work is. At the moment all entertainment is online or on TV. That's what I am working on.  
Tell us something we wouldn't know about you
1 I don't really put ham in my shoes.
2 When I was a kid I saw my father wrestle a bear. He was working as a columnist at the time and it was for a story. My father's thirst for adventure and his ability to relate those adventures to a large audience was a real influence.  (This was before animals being in the circus was an issue.)
Interested in booking Jeff Keough
To learn more about Jeff, and how you can book him for your next event, take a look at his entertainer profile page.